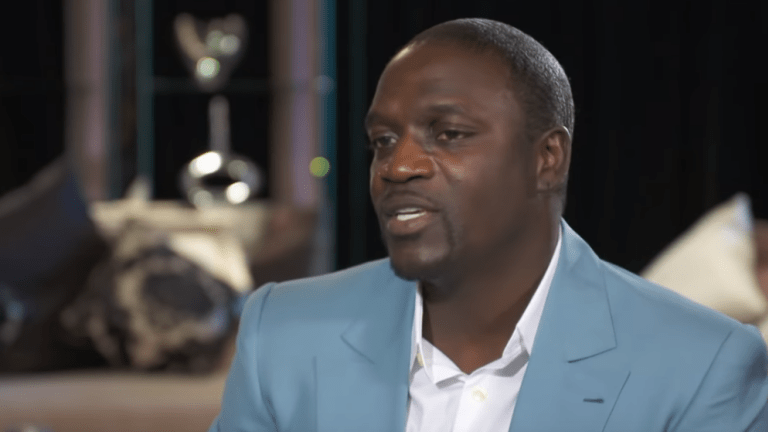 Akon Reveals that he is Considering Running Against Trump in 2020
Akon for Prez?
Former rapper turned social entrepreneur Akon has revealed that he is "seriously considering" running against Trump for president in 2020.
In an interview with Newsweek, Akon revealed that he is considering challenging President Donald Trump in the 2020 presidential election. 
"I've been thinking about running for 2020 very seriously. But I didn't want to just do it because I feel like I want to continue doing what I'm doing and hope that builds me enough momentum [for people] to say, "You know what, if you run we'll support you."
As someone who was born in Missouri and lived in Africa, how do you feel in Trump's America, considering his views on immigration and often isolationist rhetoric?
I feel a lot more unsafe. I feel unempowered. Honestly, I feel it's gonna be a fight. I feel like I should be always prepared for the unexpected. I feel very uncomfortable. And I feel a lot of Americans do; even some white Americans feel that way because they're watching backlash of his decisions. It's not what's happening now, because it's clear it's creating a whole bunch of divide today. But I think tomorrow that impact is going to be so much more devastating."
Akon has been behind the scenes, focusing on his solar panel initiative, Akon Lighting Africa. The project has already brought electricity to 480 communities in 15 countries, including Kenya, Namibia, Mali, Nigeria and Senegal. He more recently launched cryptocurrency, Akoin, which will be powered by blockchain technologies running on smartphone apps. 
"With the Akoin we are building cities, the first one being in Senegal. We're securing the land and closing out all the legislation papers for the city. We want to make it a free zone, and cryptocurrency-driven as a test market.
If it works, we will scale it out to all the other countries in Africa so all the cities are connected. It's going to be a 50- to 100-year project, most likely. I probably won't even live to see it finished. But for the project in Senegal, we have a 10-year deadline for that city to be built out. We're currently raising all the money for it now; some of it will be through hedge funds outside of Africa, and the majority of it will be through NGOs and investors within Africa itself."