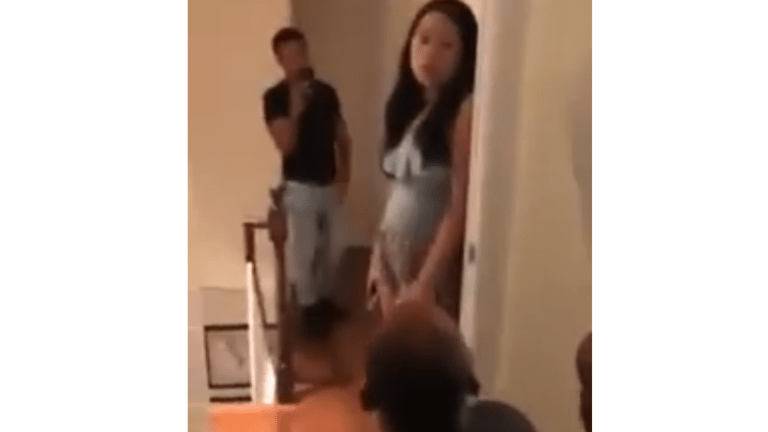 Airbnb host goes viral: 'Which monkey is gonna stay on the couch?'
An Airbnb host has gone viral after a video of her referring to her guests as "monkeys" was released on social media before she kicked them out of her home.
The host, an Asian woman, identified only as 'Kate' can be seen asking her Black guests, "Which monkey is going to sleep on the couch?" 
According to the men involved in the exchange, Kate was annoyed after the men arrived with five guests instead of four. She then argued about where the fifth person would sleep.
Chef Meshach Cisero owner and executive chef of The Cage Bird in Washington D.C, hopped onto his social media to explain what happened.
"We entered the Airbnb this evening all coming in from different parts of the country to have a good time in New York City and our Airbnb host treated us very disrespectfully," he told his followers.
"She complained unnecessarily about our noise, she racially profiled us. Called us criminals. She used racial slurs such as 'monkeys' to describe us," he continued.
Adding, "She said that she felt threatened by our presence there. Mind you we are five educated degreed, well-mannered professional men and I believe that this is a targeted attack on us."
Airbnb has released a statement on the incident via their social media:
"The language is unacceptable and has no place in the Airbnb community. We've removed the host from our platform and are supporting the guests with a new place to stay. We're thankful to them for bringing this to our attention so we could take action."