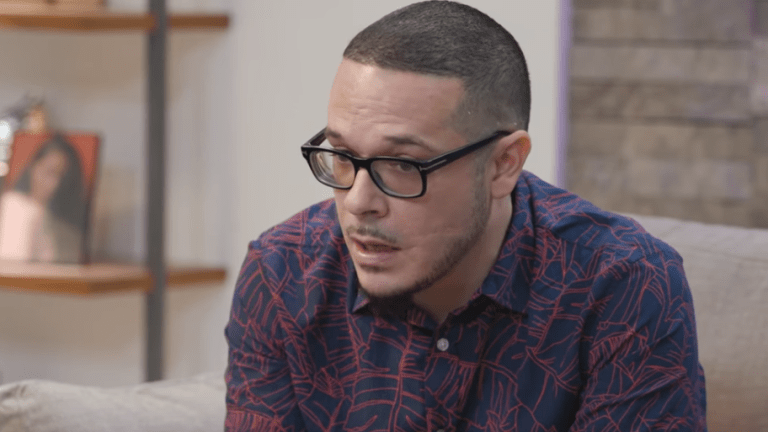 Activist Shaun King silences critics and releases 72-page financial report
Activist Shaun King has responded to claims that he is a scammer, by releasing a 72-page report of "every single penny I've ever raised since."
The report comes weeks after Rihanna announced that she would be honoring King at her Diamond Ball.
King has always faced criticism throughout his career. Some have claimed that King is not Black enough - and some have even gone as far as to claim that he is not Black at all. But it's the constant claims that King has misappropriated funds donated to him to tackle social injustice and the victims of police brutality which have ruffled the most feathers.
Less than a fortnight ago, King penned an open letter for Black America Web to address the whispers:
"Last week Rihanna announced that I was being honored at her Diamond Ball," he wrote.
"And every day since, I've been called a scammer, a fraud, a thief, and a grifter – and not just by random trolls and conservatives, but by real people, who've said that I was "getting rich off of fundraising for families impacted by police brutality," that I was "stealing and scamming with our campaign to Flip the Senate," and that I am "stealing from gullible people who are just frightened in the age of Trump." All complete fabrications."
The report was authored by Tamika Mallory, Co-Chair of The Women's March and Co-Founder of Justice League NYC; Becky Bond, partner at The Social Practice; Tiffany Hawkins and Allan Boomer, financial experts with Momentum Advisors; Rob Smith, attorney and executive for The Justice Collaborative; David Mitrani, attorney for Sandler Reiff; and Lee Merritt, civil rights attorney — with the support of CPA and tax attorney Richard Bell.
The seven experts reviewed five years of his tax returns and more than 10 years of all of his bank accounts. They also examined every fundraiser he's ever done.
You can read the full report right here.