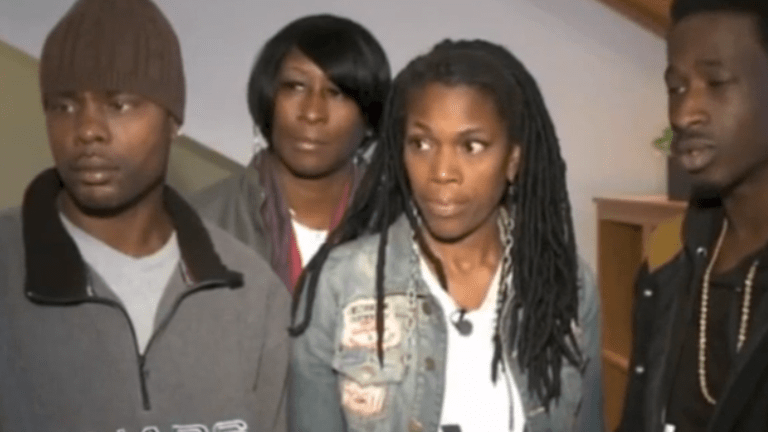 Activist Melissa McKinnies Fears For Her Safety; "If Anything Happens To Me I DID NOT KILL MYSELF"
Ferguson Activist Fears For Her Life Following The Lynching Of Her Son
Following the murder of Ferguson activist Melissa McKinnies' son, Danye Jones, McKinnies appears to be concerned about her safety - and rightly so.
McKinnies shared the news of her son's death via social media, before deleting the post. In another post, either now deleted or hidden from public view, McKinnies feared for her own life and posted the following update: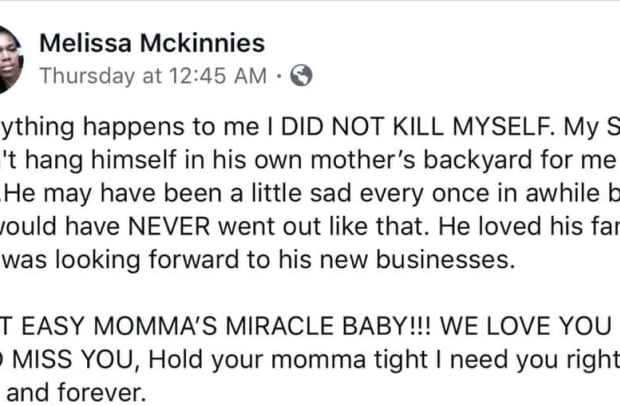 "If anything happens to me I DID NOT KILL MYSELF. My SON didn't hang himself in his own mother's backyard for me to find. He may have been a little sad every once in a while but he would have NEVER went out like that. He loved his family and was looking forward to his new businesses.
REST EASY MOMMA'S MIRACLE BABY!!! WE LOVE YOU AND MISS YOU, Hold your momma tight I need you right now and forever."
The  wants her loved ones and supporters to know that she would never take her own life and that she does not believe her son's lynching to have been a suicide. There are already rumors that the Ferguson Police Department is treating Jones' death as a suicide, but these claims have not been confirmed by the authorities.
The former Lost Voices member discovered her son's body hanging from a tree on Oct. 17. 
"This is what I woke up to! They lynched my baby. My first time seeing these photos. If you have a weak stomach don't look but this mother wants justice after I get up. I'm sick and losing my mind but I had to let the world know what they did to my baby!" she wrote.
Local activist Edward Crawford was found in his car after being shot and his death was ruled a suicide but his loved ones did not believe this to be the case. They claimed he would not have taken his own life. And common sense would question how he would be able to set his own body on fire after shooting himself in the head.
"He is #Ferguson's hero," Missouri Sen. Maria Chappelle-Nadal wrote on her Twitter account. "For those of us tear-gassed, he was our local champion.
"For him to throw it back, it was a rebellion … to say this is not right. We are gonna stand here and not be invisible."
Through all of her grief, McKinnies and family are raising funds for Jones' funeral costs. In a post on Facebook, a loved one posted.
"Good evening. Our family come with a heavy hurt and Melissa Mckinnies needs your help. As you know she lost her son A'Yo Deno Wednesday. We're planning for the funeral and trying to reach out for assistance any amount of money would be greatly appreciated. If you can use Melissa Cash App so it can go directly to her or if it's convenient for you to drop off your donation would be fine as well. Thanks in advance."
Those wishing to donate can send money via the CashApp.
Her last public post on Facebook reads:
"4:51 a.m. and sick with grief but ready to get up and fight for my baby"
Woke America is sending love and light to the McKinnies/Jones family.