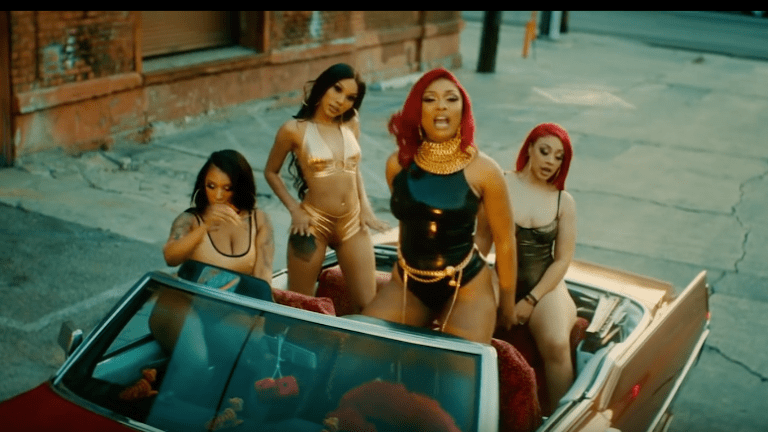 A Twitter User Accuses MegtheeStallion of Homophobia
Hot Girl Meg came under fire on Twitter for an old tweet of hers using homophobic language. A twitter user resurfaced 2012 tweet in an attempt to confront Meg for her past, in which she immediately shot back.
The famous saying, "What happens in Vegas, stays in Vegas," is not a versatile phrase when it comes to the internet. It is more like, what is said online, will be brought back to haunt and drag you. 
Several celebrities have experience with their online past causing professional setbacks to their present. Just look at Kevin Hart, whose 2011 homophobic tweets cost him the hosting gig for the Academy Awards this year.
Now it seems that someone is trying to come for MegtheeStallion. However she was quick to respond that the tweet, which was written when she was in high school, does not reflect her thoughts and actions today.
Meghan's fans were quick to come to the singer's defense. Perhaps because she is not just a rapper, but an environmentalist. Last month, Meg organized a "Hottie Beach Clean Up" with fans, where they picked up trash at the Santa Monica Pier.
Or perhaps maybe because the Internet is exhausted by the constant "canceling" culture that is destroying the careers of someone who has learned from their past and made strides to better themselves. Or maybe because they are simply fans of her music. 
Either way, it seems like a Hot Girl Summer will continue on.
UPDATE: The original tweet accusing Meg of homophobia has since been deleted. Meg's response to him has not.