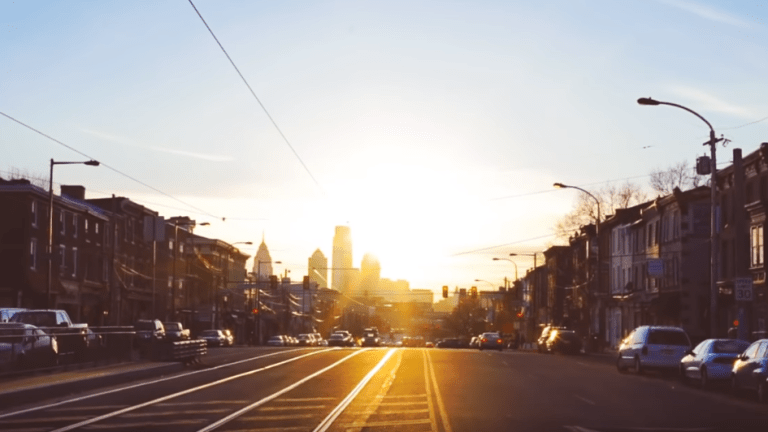 A Philadelphia Bar Angers Locals With Halloween 'Lynching' Display
A Philadelphia bar owner has angered locals after a "Halloween" decoration depicting a Black man being lynched was put up inside the venue.
The owner of the Kickstand bar in Elizabeth claimed that the decoration was actually of the devil and not of a Black man, but patrons of the bar were deeply offended.
One of the bar-goers was so offended, she took a picture and posted it to her social media.
"There is a bar in Elizabeth, PA called Kickstand. They currently have a noose hanging up with a black person mask in it. According to them it represents the devil. According to me it's racism. Photo attached. # of the bar is 412-384-3080 ," she tweeted and social media weighed in.
Here are just a few of the responses to the offensive display:
"Somebody should sue them, a woman I knew encountered the same thing in a rural tavern, filed discrimination suit and got awarded a five figure settlement."
"Just called. Woman answered after about 20 rings. When I asked if they still have racist decoration up, she said "have a blessed day" and hung up. Might fine Christians they got there."
"As an outsider (Australian) my interpretation of the display isn't a representation of the devil, unless they see black men as the devil 🤔 Racism ... oh yes a very clear case of it no matter what delusional thought process they have." 
"I'm so sorry... I understand as best I can why y'all don't want support from me or any other Caucasian..I'm so sorry for the pain that you've suffered and that you suffer still and all I can do is continue to support you and fight beside you until one day this pain ends"
"I made a post in the EF page about this... it got over 800 comments in six hours; some positive, some hostile and foul language... but I still did it, because as a sheltered white guy... even I know what that mask stood for. I'm sorry, but that's NOT a demon being hung with the American flag proudly displayed behind it."
Owners of the Kickstand Bar have not released a statement regarding the racist decoration.