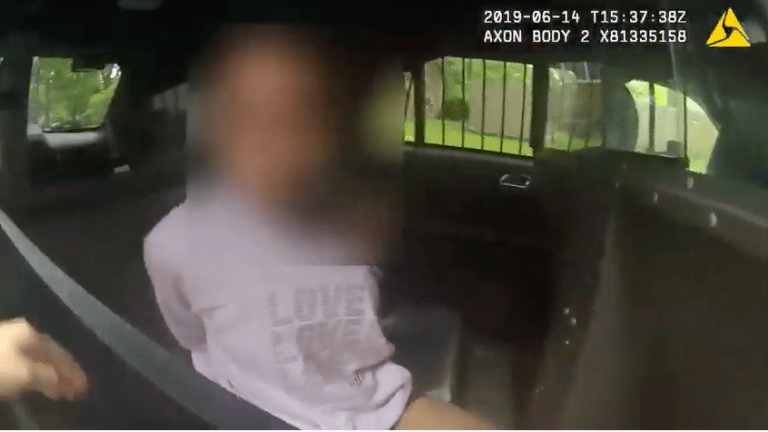 A Female Officer was Recorded Hitting a Handcuffed Teen
The officer's apprehension technique has drawn public criticism.
A female officer in Lansing Michigan was caught on her partner's and her own bodycam video physcially abusing a handcuffed 16 year old. Two black teenagers— one male and one female were reported as a runways from the youth center for probation violations, when the Lansing Police Department were called to apprehend them. 
In the footage, both teenagers were seen running away from the officers. Officer Bailey Ueberroth grabs hold of the young woman as his bodycam footage shows her yelling and resisting arrest. Officer Lindsey Howley comes to assist Officer Ueberroth in placing her in the police vehicle. The young woman is seen putting her leg on the car door to prevent it from closing, which then led to Officer Howley repeatedly punching her in the thigh. This is an "objectively reasonable" distraction tactic Lansing officers are permitted to use, Chief Mike Yankowski stated in his press conference on Friday.
This video has sparked public outrage, which resulted in both officers being sent on administrative leave as the internal investigation continues.