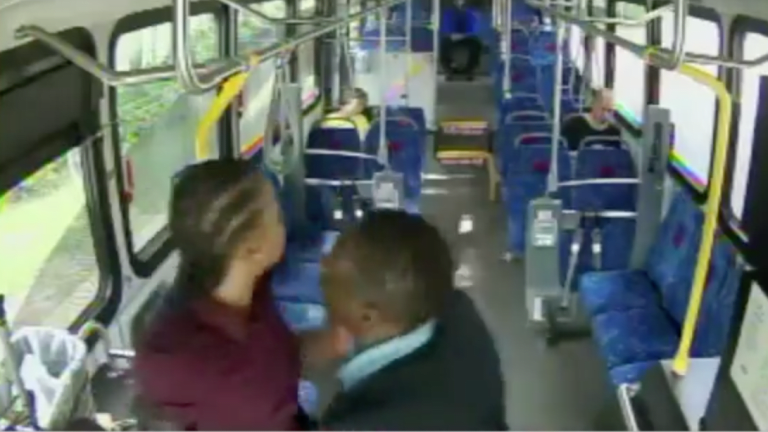 A Bus Driver and Passenger Get into a Violent Altercation Caught on Security Camera
The incident is still under investigation.
A security camera from a public bus in Ohio shows a violent altercation between the RTA driver and a passenger. A woman is heard yelling from the back of the bus and eventually approach the driver in the stopped bus in Shaker Heights, Ohio. It is not clear why the passenger approached the driver, however the video shows the driver retaliation with punches and a violent hold. The fight momentarily stops, until the passenger attacks the driver again and the fight begins again. The other passengers on the bus are seen sitting quietly as the violence erupts from the front to the back of the bus. Only one man is seen trying to break it up.

The driver has since been suspended, however neither the driver nor the passenger have been arrested for a crime. Ohio RTA is not releasing the police reports or the phone call conversation between the driver and the union dispatcher reports Fox 8 News .