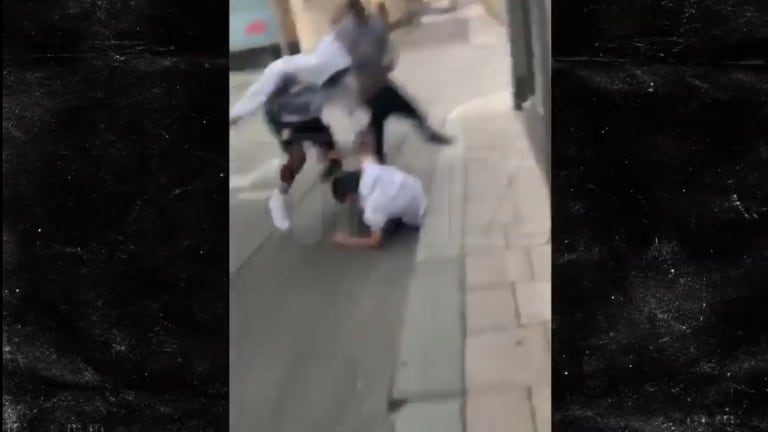 A$AP Rocky Arrested in Sweden After Street Fight
A$AP Rocky is behind bars in a Swedish jail after video surfaced of the rapper being involved in a street fight. Multiple videos, including two uploaded by the rapper himself, aided in his arrest.
Rocky was in the country for a two day hip-hop festival at Smash fest. The rapper was taken into custody this morning by the Swedish Prosecution Authority after the altercation on Sunday.
The video that has gone viral begins recording when Rocky and his entourage begin beating on the men. However, Rocky posted two videos to his social media account to show that the fight was in self-defense, after the men followed, harassed and even hurt one of his security members. 
His second Instagram video seems to confirm his statement, with the men closely following him and women heard in the background accusing the assailants of inappropriately grabbing them.
Rocky is set to perform with Cardi B on Friday. It is not clear if he will make the show.