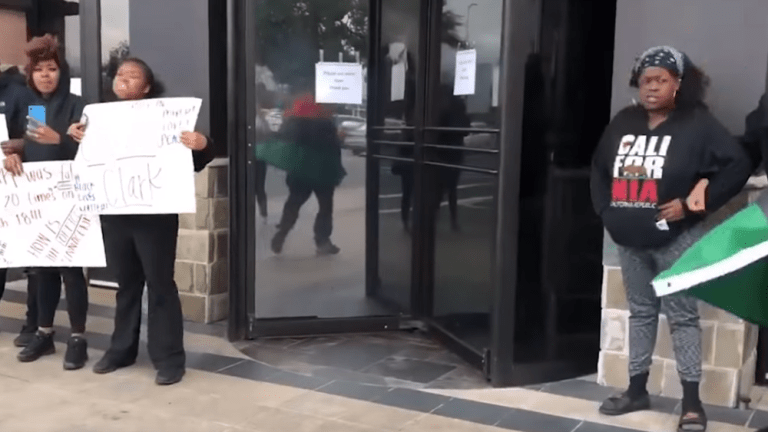 80 people arrested during protest over Stephon Clark ruling
A protest over the shooting death Stephon Clark ended with 84 people being arrested.
 According to several reports, among those detained were clergy and a reporter.
Dozens of people took to the streets of Sacremonto in a wealthy area of the city in response to prosecutors declining to file charges against police officers who shot Stephon Clark last March. 
Cops gunned down the 22-year-old Clark, claiming that they thought that he had a gun after responding to a vandalism complaint. They fired a total of 20 rounds towards Clark with at least seven making contact.
About 2 ½ hours into the demonstration, police ordered protesters to disperse.
Mayor Darrell Steinberg told the Sacramento Bee in a text message that he questioned the police's response to the protest.
"I'm very disappointed that the protest ended the way it did," Steinberg said. "I have many questions about what caused the order to disperse and the subsequent arrests. I will withhold further comment until I get answers to these crucial questions tonight or tomorrow morning."
He added:
No matter what precipitated this order to disperse, no member of the press should be detained for covering a protest," Steinberg said in a phone call to the newspaper.
"We've had protests in other neighborhoods and this kind of response has not happened," said Tanya Faison, the founder of the Sacramento Black Lives Matter chapter told NPR. 
"It proves that everything our D.A. has said, everything our chief has said, and everything our mayor has said was all words."