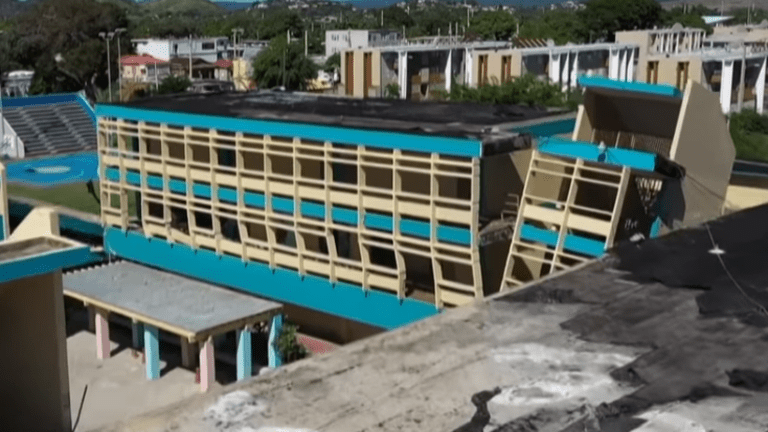 6.4-magnitude quake strikes Puerto Rico, killing at least 1
A 6.4-magnitude earthquake hit the island of Puerto Rico early Tuesday, killing at least one person.
The earthquake has also caused a massive power outage across the island, as well as structural damage to roads and bridges. The southwestern region was hit particularly badly, according to several reports.
Gov. Wanda Vázquez addressed the tragedy in a news conference on Tuesday morning.
"We've never been exposed to this kind of emergency in 102 years," she said in Spanish as she announced that the country is officially in a state of emergency.
"Every single one of you know how your homes were built. Don't put yourselves at risk. Your homes can be replaced, but we can't replace your or your children's lives," Vázquez said.
She tried to calm terrified citizens, assuring them that help would be arriving soon.
"Citizen security is a priority, so vulnerable areas are being inspected, and all necessary measures will be taken to ensure the safety of all Puerto Ricans," Vásquez said.
On Tuesday afternoon, the White House said in a statement that the president had been briefed on the situation and "will continue to monitor the effects and coordinate with Puerto Rico officials."
A FEMA spokesperson told NBC News that it had received Vázquez's request for a federal emergency declaration, but that the request is still "under consideration," and that FEMA personnel are "working closely with Puerto Rico Emergency Management Bureau." The agency also "deployed two Incident Management Assistance Teams to the island" and activated certain regional response teams to help.