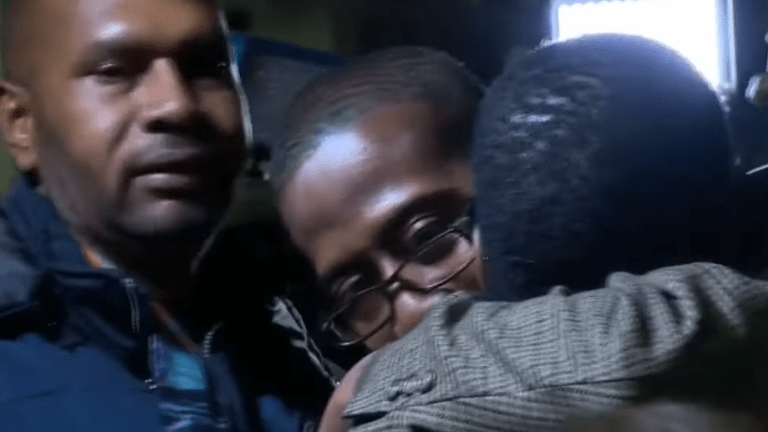 3 Maryland men set free after being wrongfully jailed for 36 years
Three men falsely convicted of murder in Maryland have been set free after 36 years in prison.
Alfred Chestnut, Andrew Stewart, and Ransom Watkins were sentenced to life in 1984 for killing a 14-year-old boy the year prior.
They were just teenagers at the time of their arrests. DeWitt Duckett, who was shot in the neck on his way to class at a Baltimore junior high school and had his Georgetown University jacket stolen, the first shooting ever to take place in a Baltimore public school.
Their case was reopened this year after Chestnut sent a letter to Baltimore's Conviction Integrity Unit, which included evidence he had uncovered in 2018.
They were freed in Baltimore after a judge cleared their convictions following a review of their case. At the time of their arrest, witnesses failed to point the teenagers out in a photo-lineup and ignored accounts from eyewitnesses who pointed out another youth as the killer.
"These three men were convicted, as children, because of police and prosecutorial misconduct," Baltimore state attorney Marilyn Mosby according to the BBC.
Her office added that "detectives targeted the three men, all 16-year-old black boys, using coaching and coercion of other teenage witnesses to make their case".
"I think that the support goes beyond just transitional assistance. It goes beyond just an apology. It means we have to support them when they should be rightfully compensated, and right now in the state of Maryland, it's discretionary whether or not innocent men who spent decades behind bars can be compensated," Mosby said.