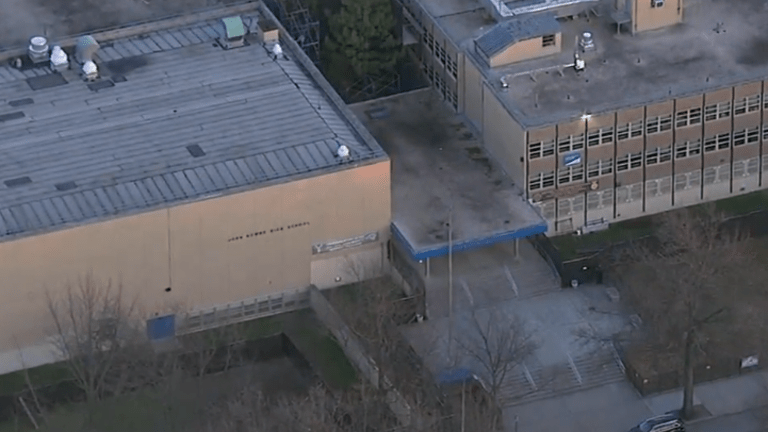 16-year-old Student Collapses and Dies during Basketball Practice
A 16-year-old student collapsed and died during basketball practice at a school in Queens this week.
The incident took place at the John Bowne High School in Flushing when Lenny Pierre went into cardiac arrest. He was then rushed to New York Presbyterian Hospital Queens, where he was pronounced deceased.
"This tragic loss occurred during a regular basketball practice," a Department of Education spokesperson told ABC7. 
"Great guy. Very sweet," Lenny's mother Edna Georges told local news. 
"He listens. Doesn't give you any trouble for a teenager. I had a good one. Had. God.
"My sweetheart, my sweet son. Never went to the hospital with him, he wasn't allergic to anything, under no medication, healthy as you could. No. I'm not here. I'm not here."
 Mayor Bill de Blasio also released a statement:
"I am heartbroken to hear of Lenny Pierre's passing. As a parent, and as a father of student athletes, I can only imagine the pain and sorrow being felt by Lenny's family, loved ones and classmates. On behalf of 8.6 million New Yorkers, I extend out deepest condolences. We will be with this family now and in the future as we mourn the loss of one of our city's children."
Schools Chancellor Richard A. Carranza issued the following statement:
"This was a tragic loss, and my heart is with this student's family, team, and school community. We will provide additional guidance counselors and support to this school community for as long as it is needed, and we are working with NYPD and agency partners as they conduct a thorough investigation."