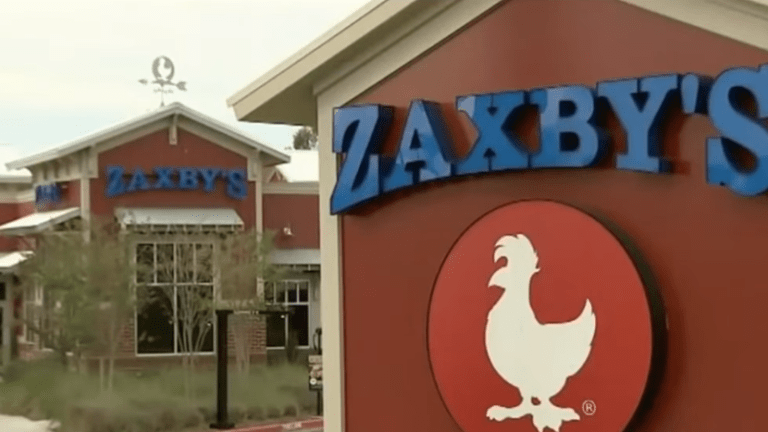 16-Year-Old Quinton Kevon Martin Brutally Gunned Down After Zaxby's Shift
A family from Newton County, GA is in mourning after their 16-year-old son was brutally murdered.
Quinton Kevon Martin ended his shift at a local Zaxby's and was being driven home from work by the restaurant's manager, Teneé Grant, when somebody opened fire on the pair, killing Martin and injuring the Grant.
Martin attended the Alcovy High School and was an honor roll student. His father, Roddrick Foster told WSB-TV that son was working long shifts at Zaxby's to raise money to buy his first car. He had dreams of becoming a pilot.
At 16, Martin was already considered a local hero. When he was just eight years old while at home in Clarkson, GA with his mother, grandmother and two siblings when a man attacked them. His mother, 24-year-old Dominique Martin was stabbed to death, and his grandmother, 44-year-old Ursula Peterson, was stabbed repeatedly. Martin was praised for saving his younger siblings who remained unharmed. Martin hid his 3-month-old sister and his 6-year-old brother in a closet during the stabbing, before calling 911. His mother died in his arms. 
"He didn't even get a chance to get out of the car," Foster said. "They just pulled up and opened fire. I think they shot up the car, like 10 times."
"Y'all just took everything away from him at an early age. It was senseless," Foster said directing his anger toward the killers. "Just turn yourself in."
Foster believes that his son shooting as a case of mistaken identity. Even Newton County Sheriff's Office investigators are stumped. The investigators say that they know of no reason why Quinton or Grant would be targeted but they have a few leads.
"I don't think anyone actually saw the shooting take place," Deputy Michael Gregg told The Atlanta Journal-Constitution.
WSB News Anchor, Tom Jones took to Facebook to share a touching open letter regarding the case.
"I remember saving up for my first car. It was a long haul to get to my goal for the down payment. But I made it! You can't imagine how deflated I was when I took that down payment to a finance company and that finance company turned out to be no finance company at all. It was a phony. A scam. Some wicked person preyed on a young man's dreams of owning his first car. Stole my money. I eventually recovered and ended up buying another car.," he wrote.
"Sadly 16 year old Quinton Kevon Martin will never buy his first car. He will never get flim-flamed like I did. The money he saved to get that first car will remain in some bank account or tucked away in his closet. No phony scammer will ever get a chance to steal it. That's because someone stole Kevon's life. Stole his dreams. Stole his idea that if you educate yourself, if you work and save, you can be anything you want to be. Boy was he mistaken. Kevon didn't want to be dead. But there he is. Lifeless now. Felled by a hail of gunfire. In his front yard no less."
While the police are busy working on their own investigations, the streets are doing their own. There are rumors floating around that another Zaxby's employee, who Grant would also drive home after work, was actually the intended target, not Martin. Gregg would not confirm nor deny the rumors but the authorities have not been able to locate the young man in question.
The investigation continues.