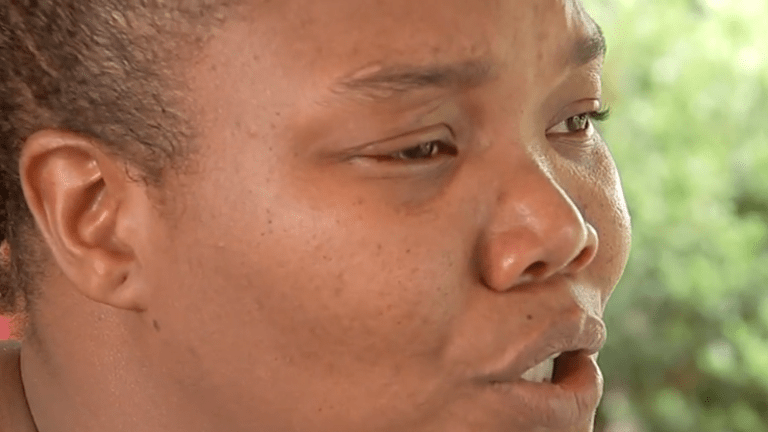 13-year-old middle schooler dies after being jumped outside of school
A 13-year old girl middle school student has died more than two days after she was brutally jumped by several girls on the school campus.
Kashala Francis' mother, Mamie Jackson, told KRTK that her daughter told her she was attacked by two girls after school last week and that another girl later jumped in and kicked her in the head. 
Jackson daughter had a bruise on her face when she returned home but told her mother that she was okay. On Sunday, Kashala became weak and complained to her mother over the phone of a painful headache. 
"I drove over and I told her get up. I said 'Get up, Kashala.' She kept saying, 'Mama, my head hurt,' so she laid down," Jackson said. 
Kashala soon became unconscious and was rushed to Texas Children's Hospital where they discovered that she had a large tumor in the back of her head and fluid buildup on her brain.
"And we found out she has a large tumor in the back of her head, and she had fluid buildup in her brain," Jackson said. 
"She was a sweet baby, real sweet," Jackson told local news. "She always said she loved me, gave me hugs, kisses."
Houston and HISD police departments are currently investigating the incident. 
In a statement to ABC13 Eyewitness News, the district writes: 
"The district is aware that several Attucks Middle School students were involved in an off-campus altercation on Thursday. HISD is gathering information and cooperating with the Houston Police Department in its investigation." 
A Facebook donation page has been launched by the family to cover Kashala's medical and funeral costs.
"On April 21, 2019 Kashala was hospitalized due to a headache which turned out to be a brain tumor. After multiple surgeries, the doctors stated that there is nothing they can do for Kashala and she has been pronounced this dead this morning," the page reads.