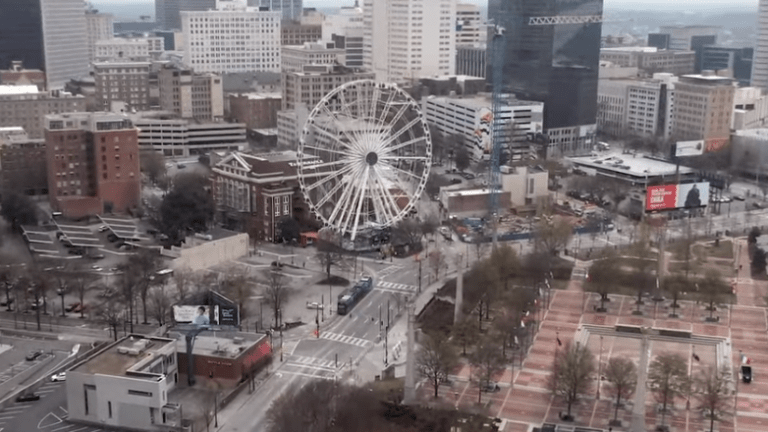 12-year-old girl with coronavirus 'fighting for her life'
A 12-year-old girl is reportedly "fighting for her life" after she tested positive for coronavirus at a hospital in Atlanta.
According to CNN, the girl, who is has been identified as Emma, was diagnosed with pneumonia on March 15 and tested positive for coronavirus on Friday night. She is currently on a ventilator and is currently in stable condition.
According to the news outlet, Emma had no preexisting conditions and has not recently traveled.
"The patient remains in isolation, and we have consistently used appropriate precautions. Additional details will not be released due to patient privacy laws," said hospital spokeswoman Jessica Pope.
A report last week released by the US Centers for Disease Control and Prevention shows that younger people have been contracting the virus and that up to 20% of people hospitalized with coronavirus in the United States are young adults between ages 20 to 44.
Dr. Anthony Fauci said over the weekend that the U.S. is now looking closely at how the virus is affecting younger Americans. It had previously been thought that only the elderly and those with a preexisting medical condition could die from the virus.
"It looks like there is a big difference between that demography from China and what we're seeing in Europe," Fauci said per NBS News.
"Now, we have to look at the young people who are getting seriously ill from the European cohort and make sure that it isn't just driven by the fact that they have underlying conditions.
"Because we know that underlying conditions, all bets are off no matter how young you are," Fauci added. "If you have an underlying, serious medical condition. You're going to potentially get into trouble. But if they don't have underlying conditions, that will be something we will have to really examine as to why we're seeing it here but we didn't see it in China. So we're going to look at that very closely."