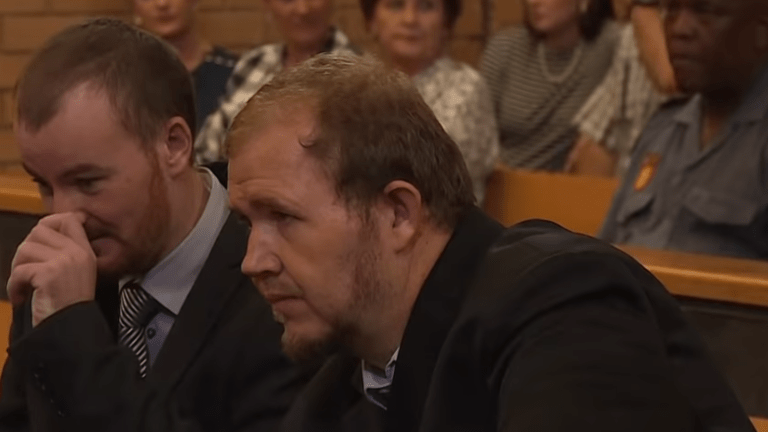 White South African farmers jailed for killing Black Teen over sunflowers
Two white South African farmers have been sentenced to almost two decades each in prison for killing a Black teenager who they claimed had stolen sunflowers from their farm.
The farmers threw the 15-year-old teen off a moving truck. Matlhomola Mosweu died from a broken neck.
 Judge Ronald described the men's actions as "disgraceful" and "appalling."
"[You are] first time offenders," he said, giving reasons for not imposing life sentences. "However, the aggravating circumstances of this case far outweigh mitigating [factors]."
Pieter Doorewaard, 28, and Phillip Schutte, 35 — were found guilty of murder, kidnapping and other charges. Doorewaard was sentenced to 18 years in prison, and Schutte to 23 years.
"Murder is undoubtedly the most serious offence that can be committed," he said. "You picked up the deceased and threw him from the van onto the ground. Your actions that day were indeed disgraceful," Al Jazeera reports the judge said to the men.
According to the men, they had put the teen in the back of the truck to drive him to the police station, per the New York Times. They then claimed that the teen jumped off the truck.
The judge ruled that the killing had not been planned or premeditated, but had "happened on the spur of the moment." He added, "The community of Coligny was terrorized by this."
The case sparked rioting and looting of white-owned businesses in the town of Coligny more than to years ago.
The men maintain their innocence.