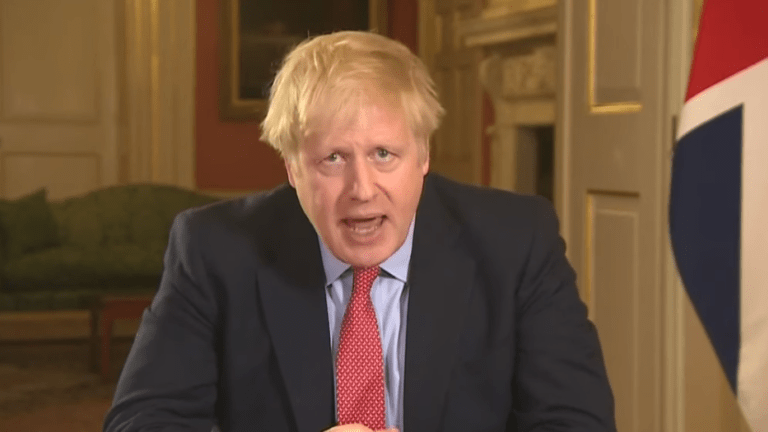 UK issues stay-at-home order for citizens
The U.K. Prime Minister Boris Johnson has issued a stay-at-home for its country's citizens to help minimize the spread of coronavirus.
"From this evening I must give the British people a very simple instruction -- you must stay at home," Johnson said in a televised address to the nation. "Because the critical thing we must do is stop the disease spreading between households."
The U.K. premier continued, "People will only be allowed to leave their home for the following very limited purposes." 
Like the U.S., a stay at home order in which citizens can go outside for basic necessities such as groceries, exercise, to seek medical services and essential workers to get to their places as work.
Large social gatherings of any kind are not permitted.
"That's all -- these are the only reasons you should leave your home. You should not be meeting friends. If your friends ask you to meet, you should say 'No.' You should not be meeting family members who do not live in your home. If you don't follow the rules, the police will have the power to enforce them" by breaking up public gatherings and issuing fines, he added.
The country's top officials are not urging any Britons who are abroad to try and get home as soon as possible before borders close, which is likely the next step.
Deaths in the country have reached 54 deaths were announced in the past 24 hours, bringing the nation's total to 335.