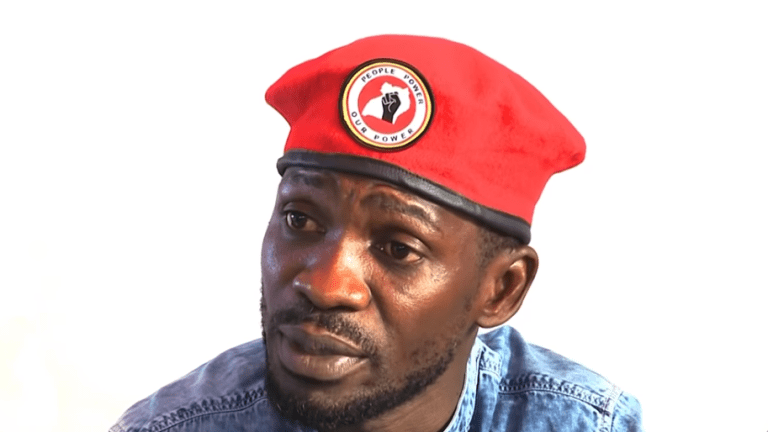 Ugandan opposition leader escapes house arrest on motorcycle
Bobi Wine, Ugandan pop star and the leader of the opposition escaped arrest on a motorcycle, according to Al Jazeera.
Last week, the Inspector General of Police, Martins Okoth Ochola, canceled Wine's Independence Day music show, local media outlets reported. Ochola wrote to the Kampala Metropolitan Police, Wine did not make sufficient preparatory plans for traffic control, medical care, and crowd control.
Wine rose to political fame in 2017 as an independent candidate, winning an election to represent a constituency near Kampala. He has announced that he will run for the presidency in 2021, and formally declared his presidential bid in July at an event in Kampala.
Earlier this month, the government outlawed the red berets and other pieces of military wear in a gazette declaring them "property of the state."
"The dress code for the UPDF (Uganda People's Defence Force) has been gazetted. The action was endorsed by the top organs of the army which also commended the dress committee for concluding the task assigned to it years back," army spokesman Richard Karemire said in a statement on Monday.
"It manifests the commitment to define identity and outlook of a professional army as well as adhering to the EAC (East African Community) protocols," he added.
Wine disputed their reasoning for the unprecedented ban:
"This beret ban is a sham. It is a blatant attempt to suffocate a successful threat to the autocratic status quo," Wine said in a statement.
"But People Power is more than a red beret, we are bigger than our symbol," the statement continued. "We are a booming political movement fighting for the future of Uganda, and we will continue our struggle for democracy."