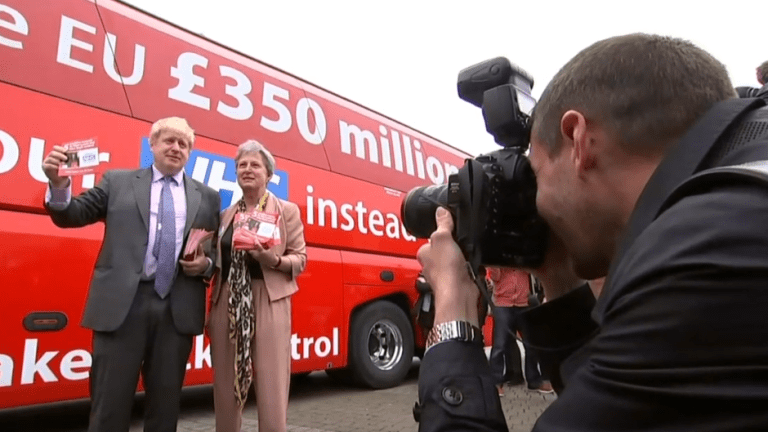 U.K. Prime Minister candidate Boris Johnson to face trial over Brexit lies
Boris Johnson, the former Mayor of London and the frontrunner to become the next Prime Minister of Britain has been summoned to court to face allegations that he lied about EU funding during the Brexit campaign.
Johnson stands accused of misconduct in public office after making a claim during the 2016 EU referendum campaign that the UK gave the EU £350 million a week.
The preliminary hearing will take place at Westminster Magistrates' Court and the case will then be sent to the Crown Court for trial, per the BBC.
The £350m figure was used by the pro-Brexit Vote Leave group throughout the referendum campaign on the side of a red bus, calling for the UK to "fund our NHS instead," and was the reason many Brits voted for the controversial bill.
Johnson now faces three allegations of misconduct in public office, between 21 February 2016 and 23 June 2016 and 18 April 2017 to 3 May 2017 - during the general election that year.
Adrian Darbishire QC who is representing Johnson told the court last week that the application by Ball had been brought for political purposes and was a "political stunt," per the Guardian.
"Its true purpose is not that it should succeed, but that it should be made at all. And made with as much public fanfare as the prosecution can engender," he said. "The application represents an attempt, for the first time in English legal history, to employ the criminal law to regulate the content and quality of political debate. That is self-evidently not the function of the criminal law."