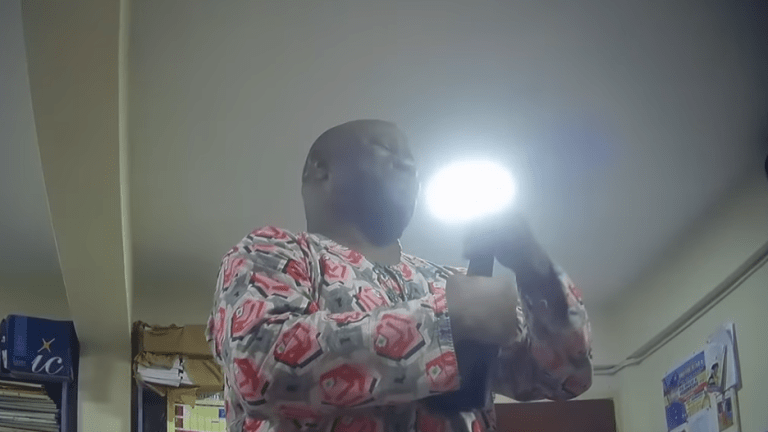 Two more lecturers suspended after being exposed in 'Sex for Grades' documentary
Two revered African lecturers have been fired after they were exposed in the BBC documentary Sex for Grades: undercover inside Nigerian and Ghanaian universities.
Dr. Samuel Oladipo, a lecturer from the University of Lagos (Unilag), has been suspended following the airing of the doc. Dr. Boniface Igbeneghu, who is also a pastor, was suspended after he was captured propositioning a student. Igbeneghu was filmed asking inappropriate questions toward a journalist posing as a prospective 17-year old student before he was filmed physically harassing her and asking to kiss her inside of his locked office.
In total, four lecturers have been hit with a suspension.
In the BBC Africa Eye documentary, two female undercover journalists posed as students inside the University of Lagos and the University of Ghana to capture the seeding bartering system on camera.
The female reporters were sexually harassed, propositioned, and put under pressure by senior lecturers at the institutions in exchange for receiving a favorable grade.
One of the women was forced to have dinner with a lecturer, who insisted that he buy her heels so that she could wear heels into his office whenever they meet.
"… That day he told me to come back at 11:30 am, or he will come and pick me up to a hotel. And I told him I have lectures and he told me not to go. You can look at our chats that day, he even sent me nude pictures only that his face is not showing, but that's him," an alleged victim shared in the film.
During the three-month undercover investigation, over 75 ladies came forward to exchange their #metoo stories.