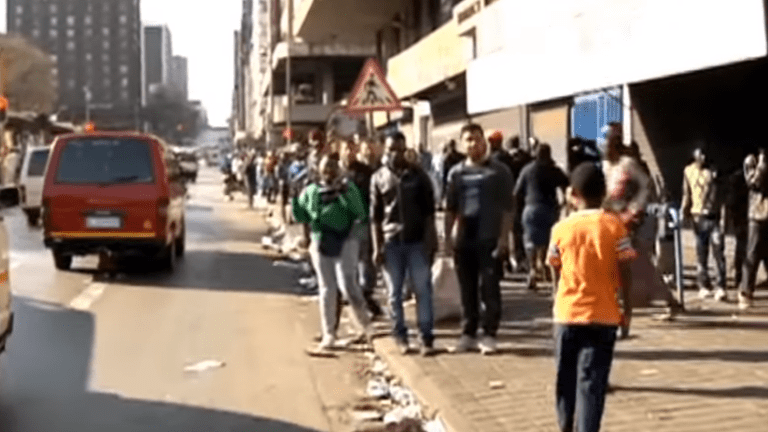 Two dead in Johannesburg following Xenophobic attacks
At least two people have died and dozens arrested following a new wave of xenophobic attacks in South Africa's Johannesburg city on Sunday.
According to Local Eyewitness News, a group of men raided the city's central business district on Sunday morning, demanding that foreigners leave the area.
The city's police chief David Tembe confirmed the deaths, saying that the victims had died from gunshot wounds and stabbing. He also added that cars, buildings, and businesses had been vandalized.
"I think this is pure criminality because some of the shops that were burned did not belong to the foreigners, it belonged to South Africans," Tembe said.
On Saturday, the Nigerian government dismissed reports that there had been an explosion at the Abuja premises of the South African embassy.
Information Minister Lai Mohammed denied that an explosion had taken place, calling the reports "fake news."
 "Meanwhile, the Nigeria Police Force has provided adequate security in and around all South African Missions and related business interests," the Nigerian Police Force said in a statement.
South African businesses were reportedly targeted last week in reprisal attacks by some Nigerians after a surge in xenophobic violence saw other Africans attacked in Johannesburg and other parts of the country.
Cyril Ramaphosa, the president of South Africa, last week called for the arrest of those involved in a series of attacks targeting foreign-owned businesses in the country.
"There can be no justification for any South African to attack people from other countries," Ramaphosa said in a series of videos published on his official Twitter account. "We are against xenophobia. These attacks are completely against the rule of law."