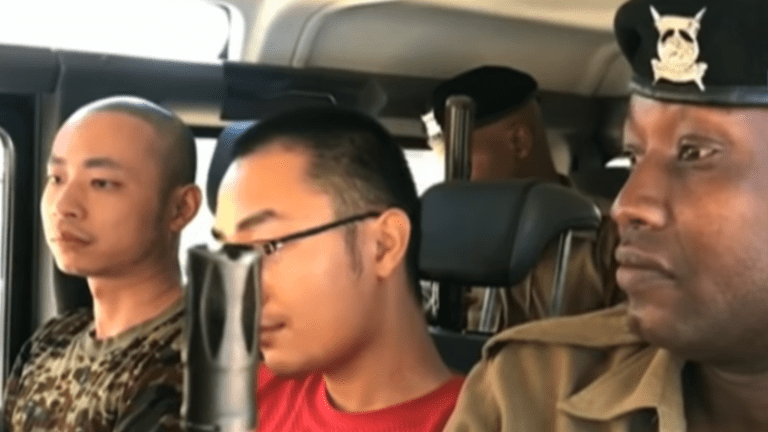 Three Chinese Nationals Charged in Kenya Railway 'Scam'
Three Chinese nationals have been charged with attempting to bribe investigators who were working on an alleged ticketing scam on a Kenyan railway project.
According to the BBC, Some $10,000 a day was being stolen in the alleged scam and the officers who worked on the railway project were reportedly bribed with $5,000. The $3bn Chinese-funded and operated railway line is Kenya's biggest infrastructure project since the country's independence in 1963.
The three Chinese nationals, Li Gen, head of transport, Li Xiaowu, security manager, and Sun Xin, staff member, work for China Road and Bridge Corporation (CRBC).
All three were arrested on Friday by detectives of the Ethics and Anti-Corruption Commission on claims that they attempted to bribe officers of the Directorate of Criminal Investigations (DCI). All involved deny the allegations. The Chinese embassy is calling for a fair probe into the allegations. They dispatched officers to check on the detained Chinese nationals.
"It is our hope that the truth will be found out as soon as possible through objective and fair investigations," the statement reads.
"The embassy has urged the Africa Star Railway Operation Company to actively cooperate with Kenyan authorities in investigating [the matter]. The company has also been required to take effective measures to enhance its management and ensure operation in conformance with laws and regulations.
"As always, the embassy will render full support to the SGR operation team to provide high standard services."