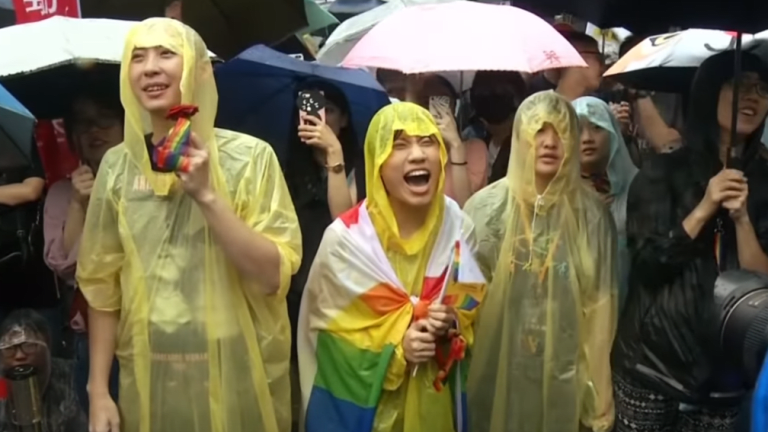 Taiwan makes history as first country in Asia to legalize same-sex marriage
Taiwan has legalized same-sex marriage, making it the first country in Asian to do so.
The vote comes almost two years after the island's Constitutional Court ruled that the existing law, which said marriage was between a man and a woman - was unconstitutional. 
According to reports, lawmakers debated three different bills to legalize same-sex unions and the government's bill.
The two other bills, submitted by conservative lawmakers, refer to partnerships as "same-sex family relationships" or "same-sex unions" rather than "marriages," but the government's bill, also the only one to offer limited adoption rights, was passed by 66 to 27 votes.
"I'm very surprised - but also very happy. It's a very important moment in my life," Jennifer Lu, chief coordinator of rights group Marriage Equality Coalition Taiwan, told the BBC.
"However, it's still not full marriage rights; we still need to fight for co-adoption rights, and we are not sure about foreigner and Taiwanese marriage, and also gender equality education.
"For me the outcome today is not 100 percent perfect, but it's still pretty good for the gay community as it provides legal definition," said Elias Tseng, a gay pastor told the AFP news agency outside parliament.
But Conservative groups are unhappy about the new ruling:
"Today's legislation completely goes against the people's wishes as expressed in the referendums," Tseng Hsien-ying, president of the Coalition for the Happiness of Our Next Generation, told reporters according to the WSJ. "Those in power are using this as a means for securing reelection."