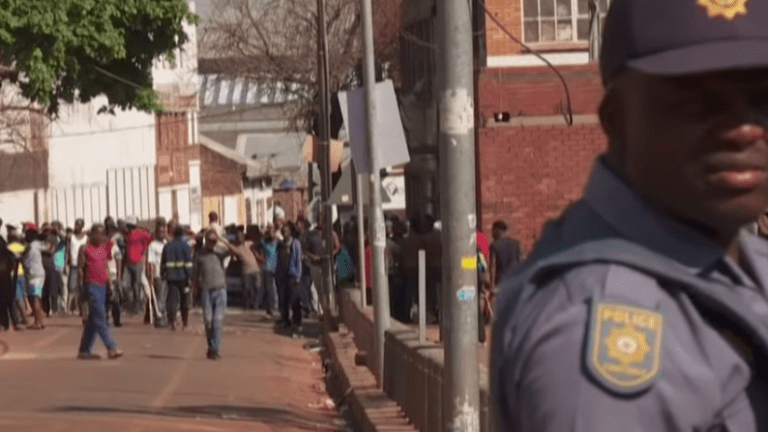 South African president calls for arrest of those involved in xenophobic attacks
Cyril Ramaphosa, the president of South Africa, has called for the arrest of those involved in a series of attacks targeting foreign-owned businesses in the country.
"There can be no justification for any South African to attack people from other countries," Ramaphosa said in a series of videos published on his official Twitter account. "We are against xenophobia. These attacks are completely against the rule of law."
Police have arrested at least 189 people allegedly involved in the violence that to the deaths of five people during the upset that started last week in Tshwane, Pretoria. 
Mobs looted, burned and vandalized shops, properties, and vehicles, South African police said. Rubber bullets were used to help control the crowds.
The violence comes just weeks after authorities targeted undocumented immigrants in the country last month,
As many as 600 foreigners were arrested in a police raid on a business district in Johannesburg, South Africa, as law enforcement continues to target undocumented immigrants,
"Over 560 undocumented foreign nationals were taken in for processing," South Africa police said in the statement. The authorities announced that they would later be checking their immigration status and criminal records.
South African Police Minister Bheki Cele stated that law enforcement agencies would fight crime no matter who is affected.
"We cannot have parallel governance with criminals, therefore we will continue to squeeze the space for criminals to zero regardless of race, gender or nationality," Cele said.
Since the outbreak of violence, the African Union issued a statement Tuesday condemning "in the strongest terms, the incidents of violence against nationals of fellow African countries in South Africa."