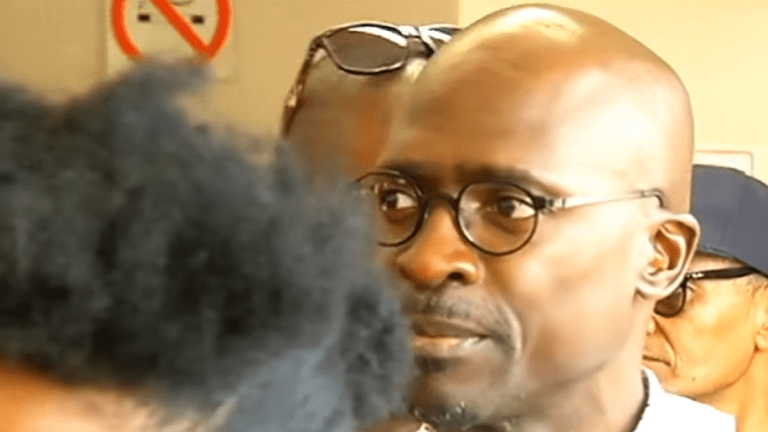 South Africa Minister Malusi Gigaba 'Blackmailed' Over Sex Video
Politicians crave attention, but not attention of this kind.
South Africa's Home Affairs Minister, Malusi Gigaba South was forced to make a groveling public apology online, after a 13-second private video of him pleasuring himselfwhile  uttering the words "Imagine if this is in your mouth," was leaked online.
The country's security services have been blamed for the leak, accused of stealing the video from his phone and he accused an opposition politician of leaking it.
Gigaba apologized to his loved ones in a series of tweets.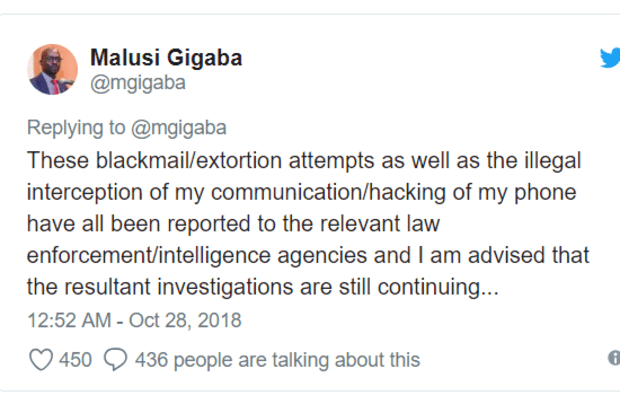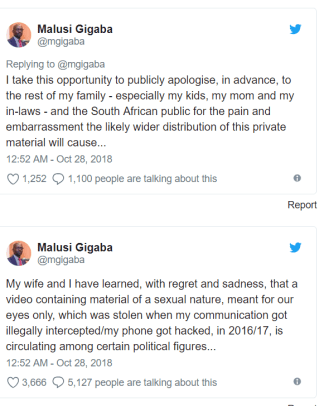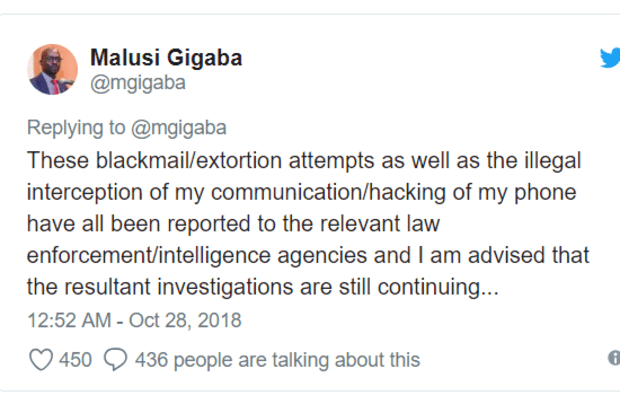 "I take this opportunity to publicly apologise, in advance, to the rest of my family - especially my kids, my mom and my in-laws - and the South African public for the pain and embarrassment the likely wider distribution of this private material will cause...
My wife and I have learned, with regret and sadness, that a video containing material of a sexual nature, meant for our eyes only, which was stolen when my communication got illegally intercepted/my phone got hacked, in 2016/17, is circulating among certain political figures...
These blackmail/extortion attempts as well as the illegal interception of my communication/hacking of my phone have all been reported to the relevant law enforcement/intelligence agencies and I am advised that the resultant investigations are still continuing..."
The BBC reports that the video is being circulated via phone using Facebook's WhatsApp, the majority among South Africans.
His spokesman, Vuyo Mkhize, The spokesman said that the minister had started getting blackmail threats last year, Mkhize informed the broadcaster SABC that 10m rand ($690,000, £540,000) had been demanded. Gigaba said he had refused to entertain blackmail attempts ultimately leading to the leak.
"The state security agency was behind the illegal interception of the minister's communication/retrieval of the video from his phone," he tweeted.
Managing director of World Wide Worx, Arthur Goldstuck does not agree with the theory that his phone was hacked.
"The most likely explanation is the minister was careless with how the phone was made available to somebody else. It doesn't justify the leaking of the video; it almost certainly wasn't a hack."
Hack or not, member's of the government should strive to keep their private lives as private as possible. Taking naked selfies is a risk in 2018 let alone a 13-second video and far too many people get caught  out online entrusting people with something of such value. As fingers point towards members of the opposition, a line should be drawn as to exactly how far one can go to secure a seat in office. Several crimes were committed here and they culprits should be held accountable.
This is the second public humiliation Gigaba has faced. Back in 2015, his relationship with stylist Buhle Mkhize became public knowledge after a few between Mkhizse and the minister's wife, Norma Gigaba resulted in a high profile social media feud.
Fortunately for Gigaba, he was the only participant in the video, so on this occasion, he is not being accused of cheating on Norma yet again. For all we know, she could well have been the intended recipient of the video.