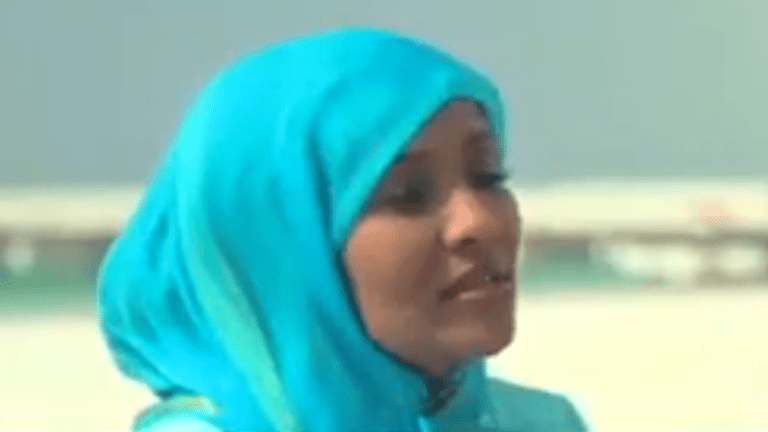 Somali-Canadian Journalist Hodan Nalayeh Murdered in Somalia
Somali-Canadian journalist Hodan Nalayeh has been identified as one of the 27 people killed in a terrorist attack in Somalia's southern port city of Kismayo over the weekend.
Her husband Farid Jama Suleiman was also killed in the attack.
"Hodan leaves behind her two children, 11 siblings and beloved parents," her family said via a statement.
"She spent her life devoted to serving the Somali people and reporting on positive, uplifting stories. Her dedicated mission was to spread light and love to the Somali world through her work in journalism. She died serving the Somali community everywhere and doing what she loved most. She brought inspiration and hope to the Somali people through storytelling. She will be deeply missed."
Her sister spoke to NBC News about Nalayeh's legacy:
"[She is a] big loss, big loss to the Somali people, especially the youth. They loved her back home, all over the world. Everybody is crying for her."
Canadian Prime Minister Justin Trudeau lauded Nalayeh for her "inspiring Somali stories" and "broadening people's perspectives and defending diversity and inclusion."
"Her loss is deeply felt in Canada, and in Somali and journalistic communities around the world," Trudeau said in a statement. "Canada strongly condemns this heinous attack, and will continue working with Somalia and other international partners to address the root causes of terrorism and violent extremism."
Since her death, Somalia's government has announced that it will award a prize in honor of the revered journalist. The annual Hodan Nalayeh prize will be awarded to "outstanding" individuals from the Somali diaspora.