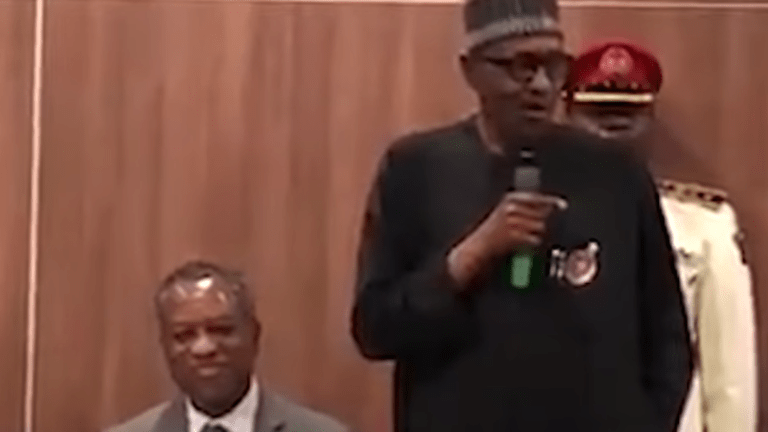 President Buhari Denies Cloning Rumors: "It's the Real Me"
Says he's alive and well
Nigeria's President Muhammadu Buhari has come out to deny rumors that he had died and had been replaced by a lookalike.
There were loud whispers that Buhari had been "cloned", but "it's [the] real me, I assure you," Buhari said.
Buhari was rumored to have been replaced by a body double from Sudan named Jubril, and the claims have been creating quite the media frenzy.
75-year-old Buhar is seeking re-election in February despite being in ill health for over three years. He was on "medical leave" in the UK for three months last year and upon his return to his country, stated: "I have never been so sick."
An AFP Fact Check investigation reports that the rumors began late last year and had appeared on Facebook, Twitter and YouTube. 
"It's the real me, I assure you. I will soon celebrate my 76th birthday and I will still go strong," Buhari told Nigerians in a town hall session in Poland on Sunday, where he was attending a conference.
"A lot of people hoped that I died during my ill health. Some even reached out to the Vice President to consider them to be his deputy because they assumed I was dead. That embarrassed him a lot and of course, he visited me when I was in London convalescing,'' 
He then called the rumors "ignorant and irreligious".
He is looking forward to his birthday on Dec. 17, stating: ''If I am getting harassed by anyone, it is my grandchildren, who are getting too many.''