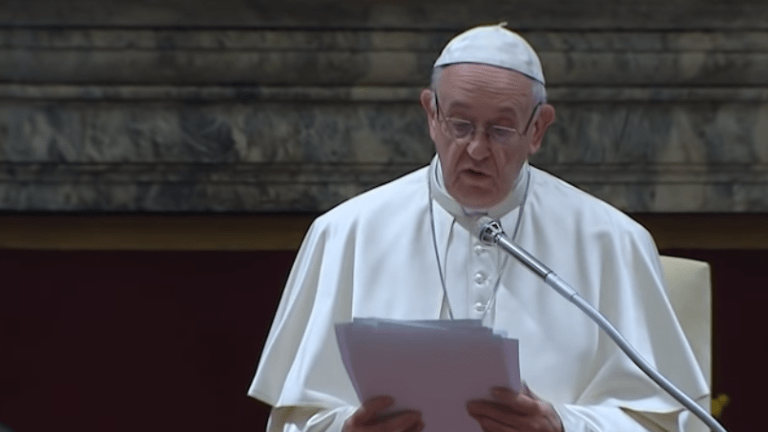 Pope Francis to Predator Priests: "Turn Yourselves In"
Pope Francis is calling for predator priests to turn themselves in.
In a bold stance to fight against the growing number of outcries of abuse over recent decades, Pope Francis is making his stance very clear. Francis dedicated his annual Christmas speech to the Vatican bureaucracy to abuse.
"I myself would like to give heartfelt thanks to those media professionals who were honest and objective and sought to unmask these predators and to make their victims' voices heard," the Pope said.
"The Church asks that people not be silent... since the greater scandal in this matter is that of cloaking the truth," he said.
The Pope wants priests who have raped and molested children turn themselves in while he vowed that the Catholic Church will "never again" cover up clergy sex abuse, telling them:
"Convert and hand yourself over to human justice, and prepare for divine justice."
"Let it be clear that before these abominations the church will spare no effort to do all that is necessary to bring to justice whosoever has committed such crimes," he said.
This has been the first time child abuse has been condemned so strongly and so publicly by the Catholic Church. The media has covered countless horror stories about the abuse that young children have experienced at the hands of their priests.
More often, priests are simply re-assigned, where they face little to no repercussions and continue the abuse.