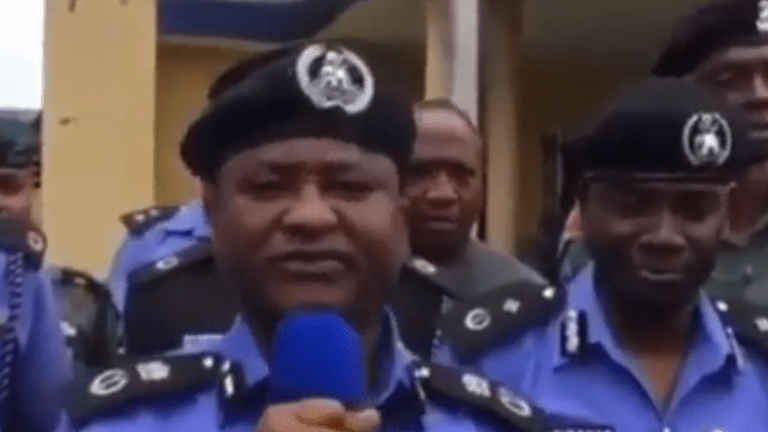 Nigerian police arrest three suspects in connection with 'hotel serial killings' of women
The Nigerian police have arrested three suspects in connection with the murders of nine women whose bodies were discovered in hotels throughout Port Harcourt.
A woman was rescued by police who arrested a man in the city on Wednesday after he attempted to strangle her while she slept in a hotel room they shared, police spokesman Nnamdi Omoni told CNN.
"The young woman escaped because she was able to raise the alarm at about 2 am. She was sleeping when she suddenly woke up and saw the man who brought her to the hotel charging at her, "Omoni said.
"She was almost dying when the man tried to strangle her," he added.
According to reports from locals, the deaths of the women are for supposed rituals. Nine women have been slain in hotels across the country since July. Protestors are now calling for the police to take stronger measures to protect women in the state.
The authorities revealed on Thursday that they had obtained a confession from one suspect, which was captured on camera.
It's unclear how these new arrests are connected.
Rivers State Police commissioner, Mustapha Dandaura, said the police is working cohesively with other security agencies to ensure the lives of women and other residents.
Dandaura spokesperson DCP Chuks Enwonwu said: "The police are mostly concerned about these serial killings in the hotels, and we have arrested suspects, an investigation is ongoing, and if they are found guilty, the long arm of the law will take its course.
"We will do our best to make sure that this evil stops. We have sent message across to all business places, especially the hotels to have full data of the customers who want to lodge, so that they could give account if anything happens. We are not saying that they should install CCTV cameras in their rooms that is invading people's privacy, but as the customer come in, take data of the person."