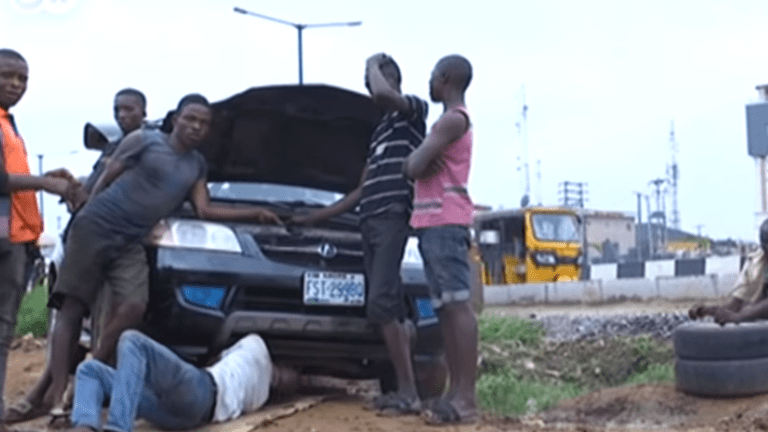 Nigeria to evacuate more than 600 citizens from South Africa after xenophobic attacks
The Nigerian government has announced that is plans to evacuate hundreds of its citizens from South Africa following a slew of xenophobic attacks.
According to CNN, flights carrying the returnees will start leaving Johannesburg by Wednesday, said Abike Dabiri-Erewa, chairwoman of the Nigerians in the Diaspora Commission.
"We have 640 Nigerians that want to come back from South Africa, and that will require two planes. There may be more people who want to leave, but we will know when we get to South Africa on Wednesday," Dabiri-Erewa told CNN.
On Wednesday, a flight carrying 189 Nigerians landed in the commercial capital Lagos late Wednesday, Al Jazeera reports.
"I ran for my life, they would have killed me," Samson Aliyu, a clothes seller who lived in South Africa for two years, told AFP news agency. "They burnt my shop, everything," he added.
The decision to send Nigerian back to their home country follows riots in Pretoria and Johannesburg where at least 12 people were killed, and as many as 1,000 foreign-owned businesses were targeted. According to reports, Nigerians, Ethiopians, Congolese, and Zimbabweans were targeted.
"While there has been a significant decline in the number of incidents, police forces remain on high alert and are closely monitoring hotspots to ensure further violence does not erupt," Minister of Defence Nosiviwe Mapisa-Nqakula said.
Police have arrested more than 650 civilians in relation to the xenophobic attacks. Many are reported to be citizens of South Africa.
Nigeria's President Muhammadu Buhari is expected to visit South Africa next month to discuss a solution to the violence.