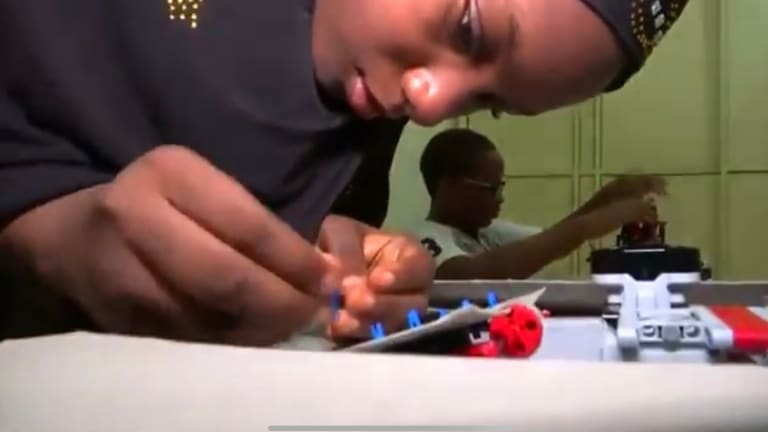 News Company Under Fire For not Giving Credit to Nigerian Inventor
Fathia Abdullahi is a 12 year old Nigerian girl who has created a new invention. Reuters, the news media company who broke the story, failed to identify the child in its segment of the prototype, leaving Black Twitter to do the job for them.
Reuters Top News breaks the 'top and breaking news, pictures and videos' from around the world and has 20+ million followers on Twitter. Their latest viral video showcases the genius of a 12 year old girl coder who created a robot to fold your clothes.
The clip follows the same format as other short news stories— under 3 minutes with subtitles to narrate. Over 3.7 million people have viewed the video, yet they have no idea who the inventor is. In the 50 second clip, there are close ups of the prototype, a quote from the inventor, a montage of her building the prototype, but there is no mention of her name.
Black Twitter was quick to identify the young inventor and give her the credit she deserved.
This oversight, whether deliberate or not, reflects the discrimination women and people of color face in the tech world. These communities are not only underrepresented in the tech industry, but they are not given the same amount of support and recognition for their contributions.
It is the reason why such programs like Black Girls Who Code and STEM exist. They promote gender equality and encourage women to pursue their interest and build strong careers in science, math and technology fields.
Though this invention is only a prototype, at just 12 years old Abdullahi is a prime example of what we could miss out on if we do not foster women in other countries as much as we do our boys here.