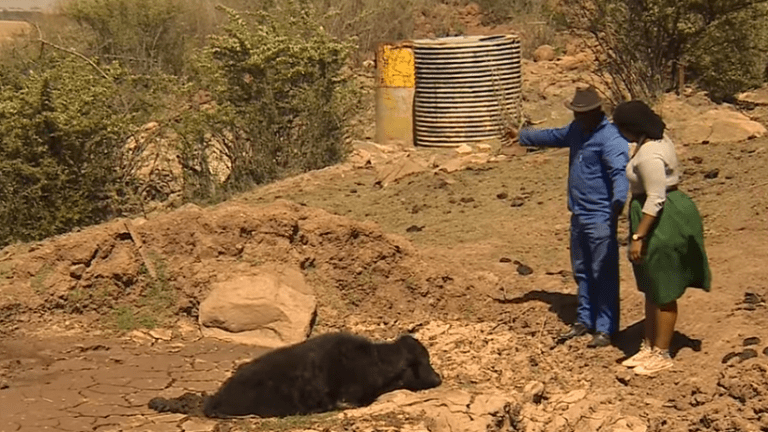 Millions face hunger as South Africa faces worst drought in years
Up to 45 million people face hunger and starvation has South Africa has been hit by its most severe drought in years.
"We are witnessing millions of already poor people facing extreme food insecurity and exhausting their reserves because of compounding climate shocks that hit already vulnerable communities hardest. They need help urgently," said Nellie Nyang'wa, southern Africa director for the international aid agency, Oxfam.
"The scale of the drought devastation across southern Africa is staggering."
There are now plans to deliver emergency food supplies to South Africa, Zambia, Zimbabwe, and other countries. All countries have suffered following a long stretch of low rainfall and high temperatures.
According to the New York Times, Mozambique, Zimbabwe, and other southern African countries were hit by two cataclysmic cyclones early this year which wiped out crops of maize and other staple crops. 
"The successive mixture of drought and flooding has been catastrophic for many communities. In most of the affected areas, there isn't enough drinking water, which means that people and animals — both livestock and wildlife — are having to use the same water points," said Kaitano Chungu, Secretary-General of the Zambia Red Cross.
"This is unacceptable as it exposes people to diseases and creates a heightened risk of animal attacks."
The Conversation reports that small towns have been affected by total water supply failures, and livestock farmers are now facing financial ruin.
Some areas of the southern region of the continent have gone without substantial rainfall for up to five years.