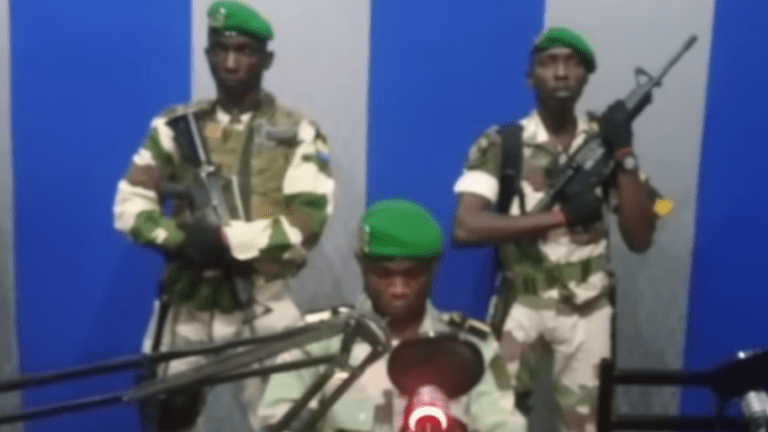 Gabon Coup Rebels Arrested
Five rebels who tried to seize power in Gabon has been arrested.
The attempted military coup is said to be "under control" following several junior officers claiming that they had seized power "to restore democracy."
"The situation is calm. The gendarmes ware often stationed there have taken control of the entire area around the radio and TV headquarters, so everything is back to normal", said Guy-Bertrand Mapangou, a government spokesman said per the BBC.
The current president, Ali Bongo, has been in power for almost a decade. Bongo became head of the country in 2009 and has been out of the country since October following a reported stroke. He released a video to the nation on New Year's Eve, where he is in Morrocco receiving medical treatment.
Bongo and his father, the country's previous ruler have been accused of exploiting the country's natural resources. Gabon is rich in oil. Many of the country remains in poverty despite being one of the most prosperous countries in Sub-Saharan Africa.
The coup appeared to be a last-ditch attempt to force the government to redistribute the country's wealth more evenly to its civilians.