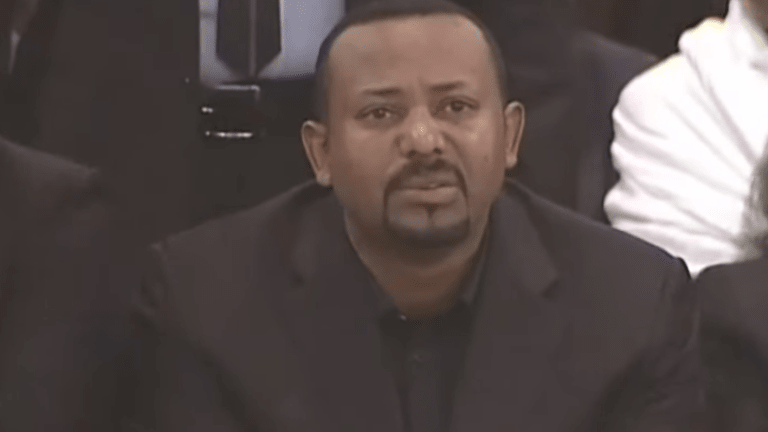 Ethiopia PM Abiy Ahmed wins Nobel Peace Prize
The 2019 Nobel Peace Prize has been awarded to Ethiopian Prime Minister Abiy Ahmed for his efforts to "achieve peace and international cooperation."
Thanks to Ahmed, Ethiopia reached a peace deal with Eritrea last year, ending a 20-year military stalemate following their 1998-2000 border war.
"An important premise for the breakthrough was Abiy Ahmed's unconditional willingness to accept the arbitration ruling of an international boundary commission in 2002," the Nobel Institute said in a statement.
During Ahmed's first 100 days as prime minister he lifted "the country's state of emergency, granting amnesty to thousands of political prisoners, discontinuing media censorship, legalizing outlawed opposition groups, dismissing military and civilian leaders who were suspected of corruption, and significantly increasing the influence of women in Ethiopian political and community life."
A statement his office stated that since coming to power in 2018, he had made "peace, forgiveness and reconciliation key components of his administration."
"This victory and recognition is a collective win for all Ethiopians, and a call to strengthen our resolve in making Ethiopia – the New Horizon of Hope – a prosperous nation for all," the statement added.
António Guterres, Secretary-General of the UN, also issued a statement about the award:
"I have said often that winds of hope are blowing ever stronger across Africa. Prime Minister Abiy Ahmed is one of the main reasons why. His vision helped Ethiopia and Eritrea achieve a historic rapprochement, and I was honored to witness the signing of the peace agreement last year," Guterres said.
He continued: "This milestone has opened up new opportunities for the region to enjoy security and stability, and Prime Minister Ahmed's leadership has set a wonderful example for others in and beyond Africa looking to overcome resistance from the past and put people first."