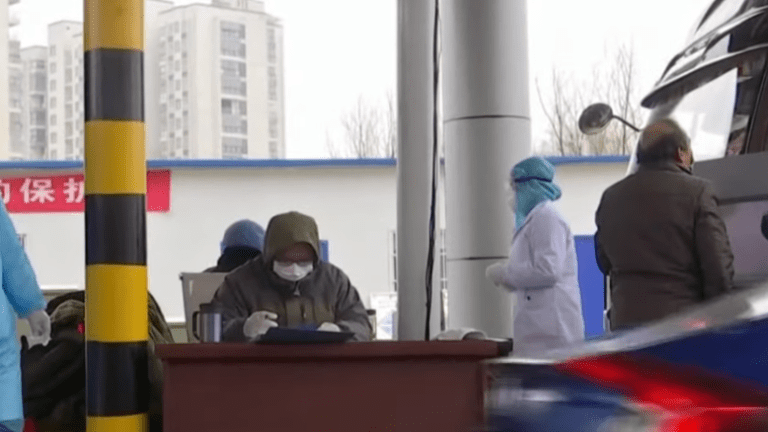 Coronavirus whistleblower doctor Li Wenliang has died
A Chinese doctor was hailed as a hero for blowing the whistle on the threat posed by the Wuhan coronavirus has died.
Li Wenliang reportedly died of the virus in the early hours of Friday morning local time at the Wuhan Central Hospital, where he worked.
"Our hospital's ophthalmologist Li Wenliang was unfortunately infected with coronavirus during his work in the fight against the coronavirus epidemic," the hospital said in a statement. "He died at 2:58 am on Feb 7 after attempts to resuscitate were unsuccessful."
Li was labeled as a "rumormonger" by the Chinese government and was detained in December for spreading news about the virus. He had warned about a potential "SARS-like" virus spreading in Wuhan.
Li, 34, was expecting a second child with his wife, had been a relatively obscure ophthalmologist in Wuhan, the capital of Hubei Province and the epicenter of the coronavirus epidemic.
Last week U.S.officials declared a public health emergency last week. Since the announcement of the state of emergency, foreign nationals who have traveled to China in the last two weeks and aren't immediate family members of U.S. citizens or permanent residents will be temporarily banned from entering the U.S. Under the orders of Health and Human Services Secretary Alex Azar.
Anyone entering the U.S. who has been in China's Hubei province in the last two weeks will be subject to a two-week quarantine. 
Cruise lines will also ban travel for those who ave visited mainland China over the past fortnight.
"CLIA Members have suspended crew movements from mainland China and will deny boarding to any individual, whether guest or crew, who has travelled from or through mainland China within the previous 14 days," the body's Hamburg office said in a statement.