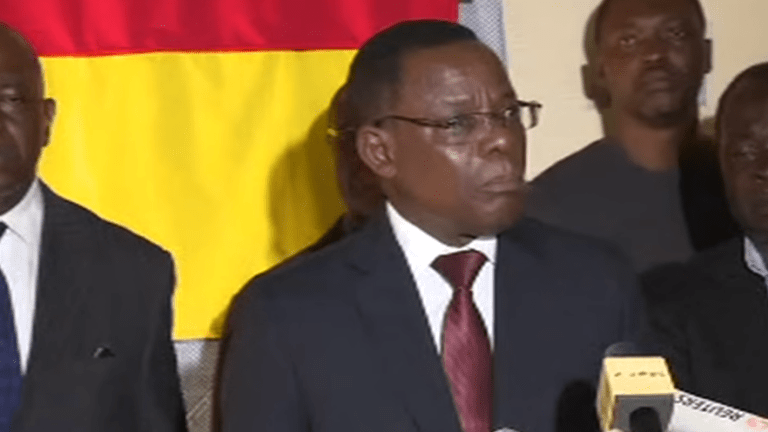 Cameroon Opposition Leader Placed Under House Arrest
Cameroon opposition leader, Maurice Kamto Renaissance Movement (CRM) party leader, Prof Maurice Kamto, was placed under house arrest as Paul Biya was sworn in for his seventh term.
Kamto was accosted as he addressed his supporters in the capital Yaoundé. Kamto insists that he won the October 7 presidential vote, but ultimately President Biya was declared the winner with 71.28 percent vote. Kamto had been urging his supporters to protest against the results of the election, a move not welcomed by the president.
Reports are currently conflicting with some indicating that Kamto and other high-ranking party officials were released just hours later. Other reports state that Kamto was driven to his residence by a security detail and has been placed under house arrest.
The move action has been viewed by some as a way to silence Biya's critics in an attempt to quash voting fraud allegations, while some feel that Kamto's pleas for protest could bring about more violence.
Biya appears to want peace. 
"The objective of the secessionists is against our constitution that consecrates the indivisible nature of our nation," Biya said at his inauguration. "We have started implementing measures to attend to the grievances raised by teachers and lawyers by accelerating the decentralization process."