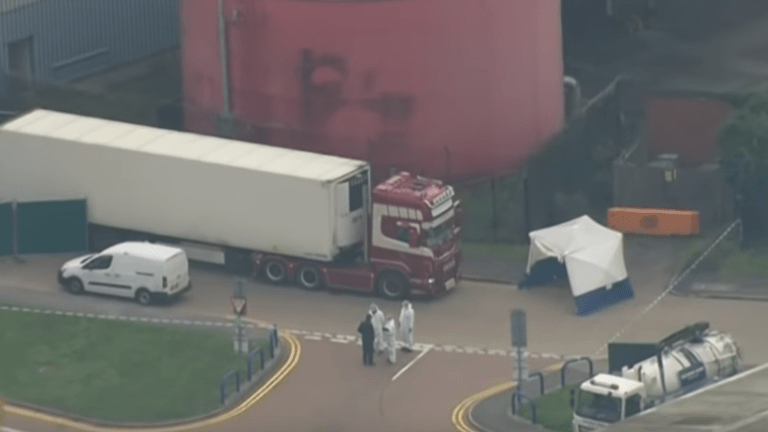 British police believe all 39 victims found inside Essex truck were Vietnamese
Essex Police have revealed that they believe that all of the 39 people found dead in the back in the back of a truck in England last month are Vietnamese nationals.
"At this time, we believe the victims are Vietnamese nationals, and we are in contact with the Vietnamese Government," Assistant Chief Constable Tim Smith said in the statement.
Smith added that police were in "direct contact with a number of families in Vietnam and the UK, and we believe we have identified families for some of the victims whose journey ended in tragedy on our shores."
Police have charged truck driver Maurice 'Mo' Robinson with the manslaughter of all 39 people who were found dead in a trailer outside London. He was charged with 39 counts of manslaughter, conspiracy to traffic people, conspiracy to assist unlawful immigration, and money laundering.
Detective Chief Inspector Martin Pasmore of Essex Police said all of the victims' bodies had been transported from the trailer to Broomfield Hospital in Chelmsford for post-mortem examinations, according to Essex Police.
Pasmore said he had agreed with the Vietnamese Ambassador to the UK to a method of sharing fingerprints in the hope that it would help with the identification of the victims.
Another man, Eamon Harrison, 23, appeared in the High Court in Dublin on a European arrest warrant. Essex police said they had started extradition proceedings to bring Harrison to the UK from Ireland. He, too, will face charges of manslaughter, as well as human trafficking and immigration offenses.