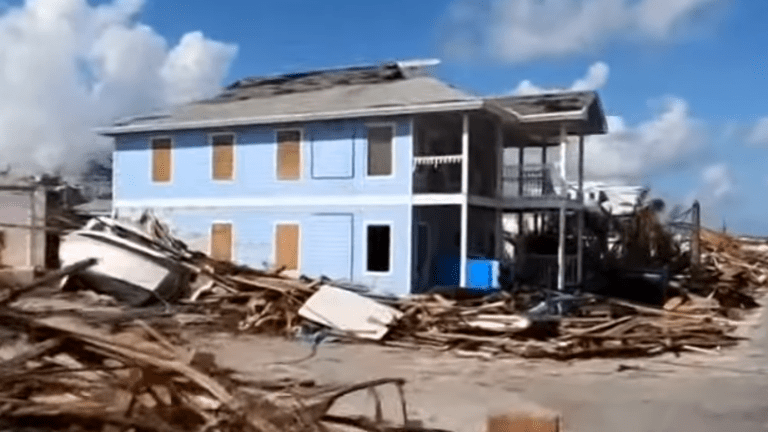 Bahamian Government says 1,300 People missing after Hurricane Dorian
The Bahamian government is reporting that at least 1,300 people have been reported in the aftermath of hurricane Dorian - and that number is expected to rise.
The government said Wednesday the number of missing stood at about 2,500, but "after cross-referencing databases," officials revised the tally down to 1,300, National Emergency Management Agency spokesman Carl Smith said Thursday per CNN.
Smith has urged the residents of the island to report any of their missing friends and families either to the authorities or to helplines.
"As we are able to cross-reference our data sets, we will be able to inform family members and reunite survivors with loved ones," he said.
The hurricane touched down on the Bahamas on Sept. 1, and has left more than 70,000 Bahamians displaced:
Daniel Gajewski of Fairfax County, Virginia's Urban Search, and Rescue team.
"Lately it has been a lot of reconnaissance, a lot of building structures, and then from there we're getting a pulse on the locals," said Gajewski, who was deployed through the US Agency for International Development, or USAID.
Prime Minister Hubert Minnis said the government is working hard to set up temporary housing for those who lost their homes. He also announced a Sept. 18 national prayer service to remember those lost to the storm. 
"We are a nation in mourning," his statement said. "The grief is unbearable following the devastating impact of Hurricane Dorian, which has left behind death, destruction, and despair on Grand Bahama and Abaco, our second and third most populous islands."