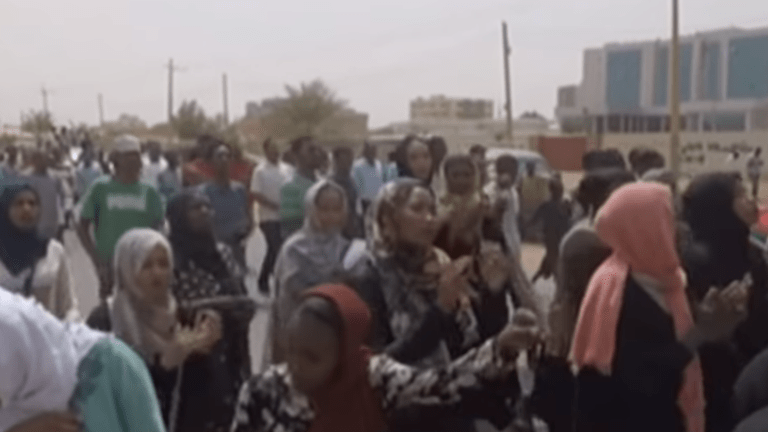 At Least 7 Dead Following Mass Protest in Sudan
At least seven people were killed in the Suan's capital, Khartoum, on Sunday.
According to reports, tens of thousands of pro-democracy protesters filled the streets of Sudan's major cities on Sunday in response to the generals whose violent crackdown earlier in the month had left close to 100 people dead.
One hundred eighty-one injured, 27 suffered gunshot wounds, according to the health ministry's undersecretary Dr. Suleiman Abdul-Jabbar.
The commander of the RSF, Gen. Mohamed Hamdan Dagalo claimed that his men had been fired upon by protesters, according to SUNA.
"There are snipers shooting at people, they shot three members of RSF and five or six citizens, we are upset, and we want to get things under control," Dagalo said in a statement on state TV, according to Reuters.
There are even reports of an internet and press blackout as police deployed tear gas, live ammunition, and stun grenades into crowds. Demonstrators are continuing to demand a civilian-led government after an uprising led to the military overthrow of longstanding authoritarian President Omar al-Bashir in April.
Al-Bashir was charged back in May for his involvement in the killing of anti-government demonstrators during the months-long popular uprising that led to his ouster. Since his ousting, the country has been ravaged by violence.
On Jun. 3, at least 35 people were killed, and over 650 were wounded when paramilitary troops swept through the country's capital of Khartoum, firing on protesters, burning tents and beating civilians. The Central Committee of Sudan Doctors (CCSD) reports that an additional 40 bodies were recovered from the River Nile, bringing the death toll from the attack to more than 100.