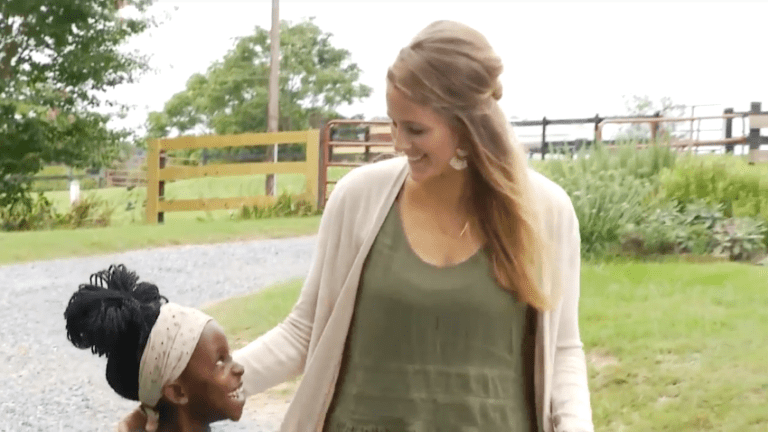 An American Missionary is Being Sued for the Deaths of 100 Ugandan Children
Renee Bach treated children even though she had zero professional medical experience.
An American female missionary claiming to be a doctor is allegedly responsible for the deaths of 100 Ugandan children. Renee Bach traveled to the African country to treat children with malnutrition, however the woman never had any professional medical experience or knowledge. Under the guise of her own private NGO and organization named "Serving His Children," Bach was able to 'treat' children unquestioned as she removed them from local hospitals to be treated under her organization's care. It has been noted that her NGO is largely comprised of friends and family. 
After the deaths of their children, mothers Kakai Rose and Gimbo Zubeda are pursuing legal action against Bach and her organization. They have the support of a Civil Society Organization, the Women's Probono Initiative (WPI). In a press release, officer Beatrice Kayaga at the Initiative said: 'There are procedural and regulatory mechanisms that ought to be followed when establishing a medical facility in Uganda. Even so the law provides for licensing agencies and protocols for who should practice medicine in Uganda. It is unacceptable, narcissistic behavior, for any one, black or white, rich or poor, missionary or angel to pass off as a 'medical practitioner' when they are not." 
While her organization state Bach only assisted in medical practices, now-deleted blog posts (which have been reserved on Internet Archive) written by Bach herself over the years claim otherwise. So how did Bach get her hands on so many Ugandan children, when she has no medical knowledge and the District Health Officer permanently closed her practice from treating children in 2015?
Part of Bach's ability to carry out this ethically and morally irresponsible act is due to the white savior narrative. A concept that white Western individuals are sent to non-white developing countries to save communities as a result of their unparraelled knowledge and ethnic supremacy. It is overemphasized in movies such as Avatar and most recently The Green Book. This circumstance of the American missionary is an example of how dangerous this rhetoric can be when left unchallenged simply due to Western ethnocentricism.
Social media awareness has started to rise concerning Bach's actions. However, no official legal hearings have been carried out from either Uganda or the U.S. as of late. According to AllAfrica, Bach did to show up for her court date in March of this year. Her whereabouts are currently unknown.