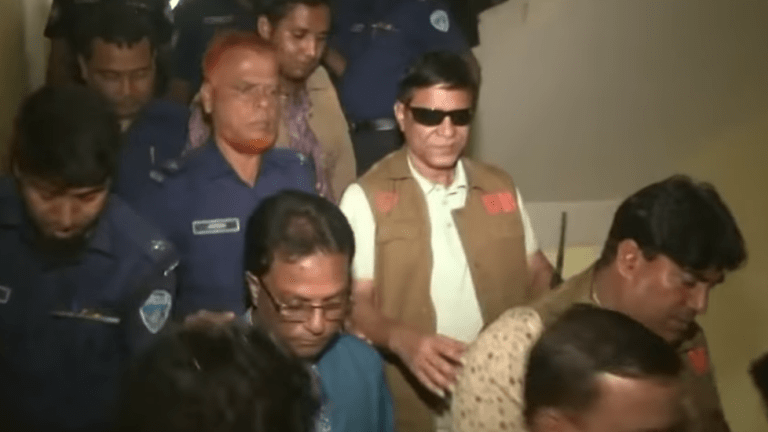 16 men sentenced to death in murder of Jahan Rafi
A Bangladesh court has sentenced 16 men to death for the murder of a student set on fire after she accused her teacher of sexual harassment.
Of the men convicted of the murder of Nusrat Jahan Rafi, 19, was a headteacher at the school she had previously attended.
Rafi died of burn wounds in April after she was doused in kerosene and set alight. She had refused to withdraw a sexual harassment complaint against the principal of a school where she was a student. 
Rafi's brother, Mahmudul Hasan Noman, shared that he was"happy" to see justice served in his sister's killing.
"They all took part in the murder. Now they have to face the consequences," he said per Al Jazeera.
Rafi had filed a complaint against Siraj Ud Doula back in March, saying he had called her into his office and touched her inappropriately. Doula was then arrested by local authorities.
The police say that Doula ordered Rafi's murder from prison. Among his accomplices were two politicians with the ruling Awami League Party - Maksud Alam and Ruhul Amin - and several students at the Islamic school. 
Rafi was lured to the roof of the school; her hands and feet were bound with a scarf before she was set on fire. The killers had intended to stage the murder as a suicide, but Rafi managed to run downstairs after the flames burned through the scarf.
Human Rights Watch praised the decision to give the men the death penalty:
"The brutality with which this young woman was murdered to silence her for daring to complain of sexual abuse had outraged many Bangladeshis. Human Rights Watch does not support the capital punishment because of its inherent cruelty, but we welcome the fact that the authorities prosecuted the perpetrators," said South Asia director, Meenakshi Ganguly.