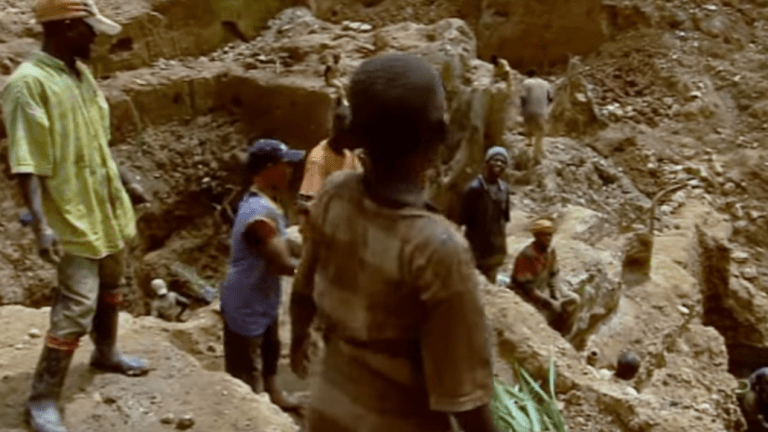 14 dead as DR Congo illegal mine collapses in Kampene
At least 14 people have been killed after an illegal gold mine collapsed in the Democratic Republic of Congo.
According to Newsweek, three others have been admitted to hospital with injuries and search efforts continue in the area. More than 20 people were working in the mine at the time of the landslide.
"There was an accident at the Kampene mine, and for the moment we were able to get 16 bodies from the site of the landslide," Governor Auguy Musafiri of Maniema province said per Reuters.
"What surprises us is that the activities continued in this mine, which had been closed by the provincial division of mines."
Ahmad Lewan, the president of Nigeria's Senate, has called for the prosecution of anyone engaged in illegal mining within Nigeria. He presented a motion co-sponsored by over 32 other senators calling for change.
"This Senate will look into the solid minerals sector seriously, and we will charge our Committee on Solid Minerals, Steel Development and Metallurgy to call for a public hearing on what the sector should be in this country," Lewan said.
"We know we have policies on solid minerals as well as legislation. The Federal Government gave N30 billion to the ministry just to revamp the sector in the last four years but I think as a parliament, we should be able to contribute very meaningfully to ensuring that this sector, which is so important to us, given the kind of situation the oil industry is going through, is given attention," he continued.
"Illegal mining sites not only breed criminality but also exacerbates into full-scale terrorism and insurgency as witnessed in these states, particularly Zamfara State, where the state of insecurity can be traced to illegal mining sites," Senator Sahabi Alhaji added.