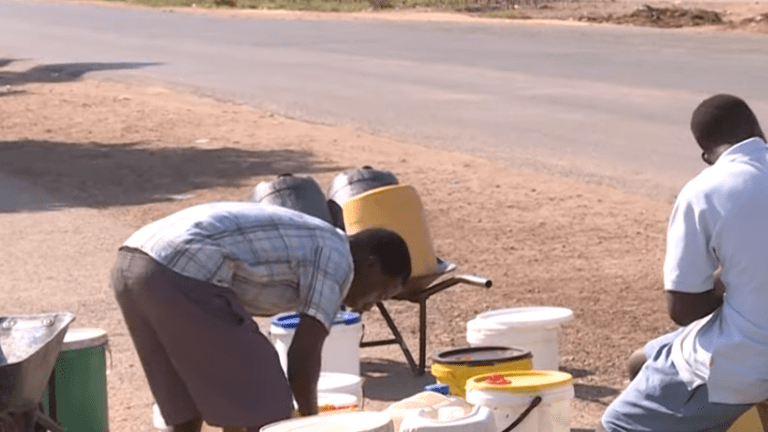 1 million Zimbabweans without tap water after capital closes treatment plant
Zimbabwe could be on the edge of a humanitarian crisis a treatment plant in the country's capital Harare was shut down on leaving 1 million people without tap water.
"The secured quantities will only last seven days during which period other quantities will be secured. We are currently engaging all stakeholders, including the government to find a lasting solution to the water crisis," Deputy Mayor Herbert Mupamaonde said Tuesday.
According to reports, The Morton Jaffery water plant, which supplies Harare and surrounding towns with water had been struggling to stay in operation since June. A smaller treatment plant was closed last month after two smaller dams dried up, according to the city council.
 Mupamawonde told reporters that the local authority needed at least 40 million Zimbabwe dollars ($2.7 million) a month for water chemicals but is only pulling in 15 million Zimbabwe dollars in monthly revenue, per Reuters.
Some residents have been forced to drink water from shallow, unsafe wells, and the water shortage could lead to an outbreak of water-borne diseases. The country recently suffered a surge of cholera cases, which killed at least 26 people mainly in Harare, due to burst sewers and inadequate water supplies.
"We are suffering," said Gladys Mupemhi, a resident of the low-income Kuwadzana suburb who said some people woke up at 4 a.m. on Tuesday to wait for hours in line. "We are only allowed a maximum of 20 liters of water per person, what can I do with 20 liters?" she told AP.
"Everyone living in Harare is affected, they don't have water," City Council spokesman Michael Chideme said Tuesday.