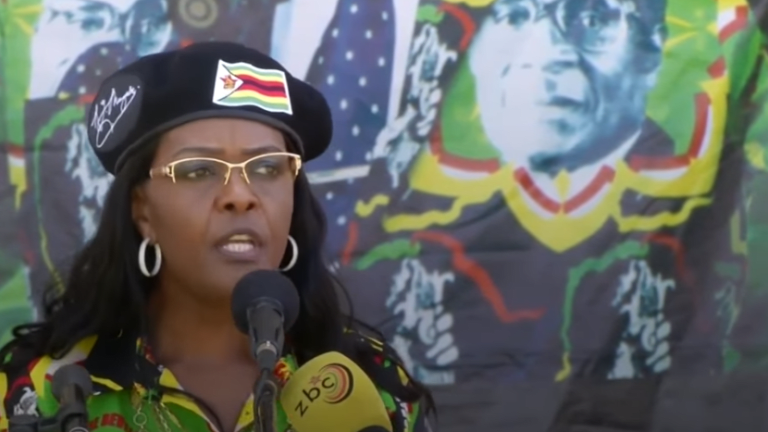 South Africa Issues Arrest Warrant for Robert Mugabe's Wife
South African authorities have issued an arrest warrant for the wife of former Zimbabwean president, Robert Mugabe. The warrant for Grace Mugabe's arrest is over the alleged assault of a South African model in August 2017.
South African Police Services spokesperson Brigadier Vishnu Naidoo told CNN:
"I can confirm that a warrant for the arrest of Grace Mugabe was issued last Thursday," Naidoo said. Naidoo also stated that police were seeking Interpol's help to enforce it.
But some are doubtful as to whether Ms Mugabe will ever face justice.
"We are not yet aware of the warrant," Zimbabwean police spokesperson Paul Nyathi told CNN. "We will see when we cross that bridge."
South African model Gabriella Engels accused Grace Mugabe of attacking her in August 2017 in a hotel room with an electrical cord.
"She came in and started hitting us. She flipped and just kept beating me with the plug, over and over," Engels said after the attack.
"She split my head open in three places. With an extension cord (she) used the plug to hit me... The front of my forehead is busted open. I'm a model and I make my money based on my looks."
Ms Mugabe was initially granted diplomatic immunity over the incident by South Africa's former Minister of International Relations and Cooperation Maite Nkoana-Mashabane, which allowed her to leave the country. Leaked Zimbabwean intelligence files showed that Robert Mugabe had asked South African President Jacob Zuma to resolve the situation "amicably". 
The immunity was overturned in July of this year by a South African High Court.