Want To Hit Your Halloween Party As Keke & Drake? Here's How
EliteDaily's Guide To A Very Drake Halloween
There's no denying that Drake's number one single "Keke" was that song of the summer. Made viral by comedian Shiggy and his #dotheshiggy challenge, the challenge saw A-star celebrities by the likes of Kevin Hart, Will Smith, Odell Beckham Jr., Ciara and even Sky from VH1's Black Ink Crew hit the gram for their own versions of the challenge.
Drake capitalized on the success of the viral challenge by creating his own star-studded visual. The video featured cameos from Will Smith, Phylicia Rashad as Keke's mother, Backpack Kid, the kids from "Stranger Things," with Power star La La Anthony playing the now infamous Keke. The concept of the video was apparently inspired by a crazy dream the Canadian rapper had one night.
"I just had a dream that I made some song about some girl," he said. "And then this kid from New York that spits when he talks all the time did some dance to it and then the world did the dance and Will Smith was there. Nobody would stop. It was terrible."
In this Elite Daily article, the show you how to rock Drake's look in the video right down to the basketball jersey and gold grills, while Keke's look is spot on with the suggested crop top and mini skirt outfit courtesy of Forever 21.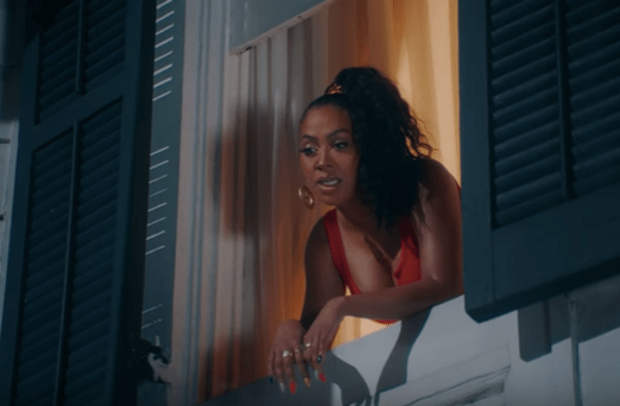 "*love* this costume idea and think that it can be pulled off perfectly if you use the below ideas as a guide. And don't forget those colorful nails!" writes article author Karen Ruffini.
If you're not sold on La La's Keke's, Karen will also show you how you can hit the holiday parties dressed up as other rumored Keke's including K'yanna Barber as well as Keyshia "Keke" Chante.
Whichever look wets your Keke appetite, these looks could possible earn you one of the 6 God's elusive Instagram dm's. Lucky you!