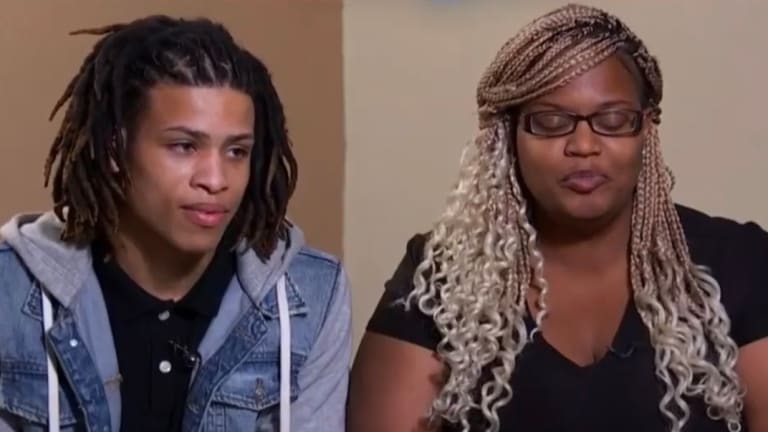 Teen Denied Job Because of Dreadlocks Lands Modeling Contract
Kerion Washington was rejected for a job in his hometown because of his dreadlocks. His story went viral, catching the attention of a modeling agency.
Seventeen year old Washington applied for a summer job at Six Flags in Fort Worth, Texas, but was denied because of his hair. His mother Karis posted the incident on her Facebook account which garnered over 17,000 shares and responses.
"His hair doesn't tell you about his work ethic" his mother said, with users and companies agreeing— happily offering her son summer employment at their businesses.
One such company was IMG Models, who represents stars such as Kate Moss, Chrissy Teigen, Bella and Gigi Hadid. Head of Development at IMG Corrie Caster slid into the teenager's DMs after becoming aware of his story.
"I hope he's successful and able to have a platform to use his voice to talk about things that mean something to him, because he will be put in those positions. I truly believe this story has to be told, and has to be told over and over again" Caster said.
Washington has since had training and a photoshoot with the management to build his portfolio for official consideration at the agency.
As for Six Flags? They since changed their policy after news of their discrimination against Washington went viral. Hair discrimination is nothing new when it comes to black Americans; however states such as New York and California are actively fighting against it. 
Just last week, California became the first state to legally ban hair discrimination in schools and companies.