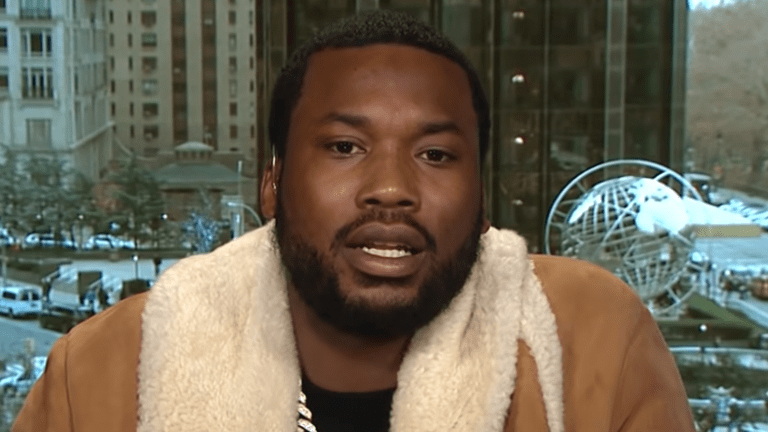 Meek Mill Expands His Business, Becomes Co-Owner of Lids
Rapper turned entrapenaur Meek Mill has put his financial investments into retail chain Lids, becoming co-owner. This new venture is just one way the entertainer has turned his life around since his arrest for parole violations in 2017.
Mill is not only a co-owner of the apparel and sports retailer, he will also aid in creative direction. He will be releasing a limited edition collection of hats that he personally designed later this year. 
Mill speaks about the professional inspiration he recently found through Jay-Z. Telling Business Insider: "Basically, I've seen Jay-Z, and then I've watched other artists who came up around his time. He actually built something. He built businesses, and he built things that made him become the man who he is, that we could call a billionaire guy. He built that, and I watched that, and I studied that. That's why I'm working the way I'm working now to build a foundation for myself too."
Jay-Z was recently named the first hip-hop billionaire, who credits not only his musical career, but investments in clothing, sports, alcohol and his music streaming service to his lifetime achievement.
Meek Mill also has a docuseries on Amazon that will be released in August. The series documents how his arrest has transformed him into an advocate for prison reform. 
Mill hopes the series will educate viewers and positively impact them to fight the failing system.
"If you're not informed about it, if you don't have any understanding of the system and the flaws of the system, I hope it'll open your eyes and give you a taste of what's going on in life."