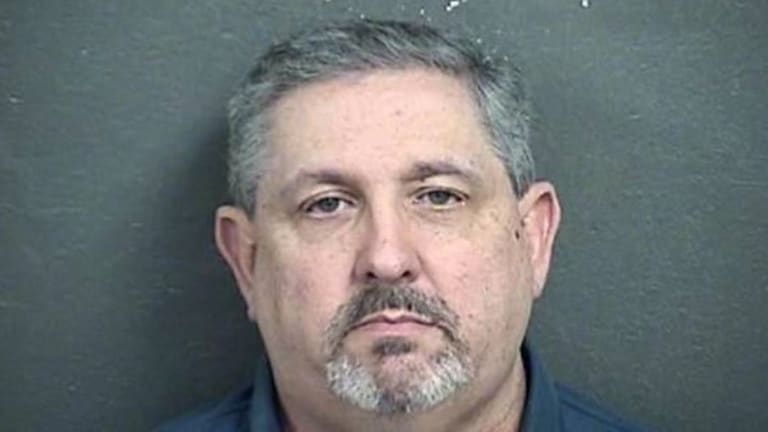 Wyandotte County sheriff's deputy charged with sexually abusing a child
A Wyandotte County sheriff's deputy has been arrested and charged with sexually abusing a child.
Michael Edward Mastel faces charges of rape, aggravated criminal sodomy and three counts of sexual exploitation of a child. The charges were announced on Tuesday by Wyandotte County District Attorney Mark A. Dupree Sr.
The alleged sodomy is reported to have happened 2011 or 2012 while the rape and the sexual exploitation is alleged to have occurred between March and June of 2018.
The charges are said to all be related to the same child who was under the age of 14 when the abuse began.
"We know that folks who harm our children tend to try to scare them into keeping secrets, or they use the threat that nobody will believe you," Dupree said.
"The message today is … when a child makes the statement when a child finds enough gall to stand up to their abuser, or to tell, let them tell. Don't call them a liar. Don't say 'I don't believe you.'
"I hope the community takes away, that if you hear something if you see something … One: believe the child. Then two: say something about it."
Mastel has been working for the department since 2010. The allegations were first reported to the sheriff's office in October 2018 and was immediately handed over to the Kansas City Police Department to ensure transparency.
Sheriff Don Ash also weighed in on the allegations at the news conference.
"I'm disappointed. I'm angry," Ash said. "We certainly don't tolerate this alleged behavior. We will react to it promptly and swiftly and begin whatever investigations are necessary.
"If it's one of our employees or if its somebody else, it doesn't really matter, that's all what we do."
Mastel is currently being held on a $250,000 bond at the Wyandotte County Detention Center, jail records show.