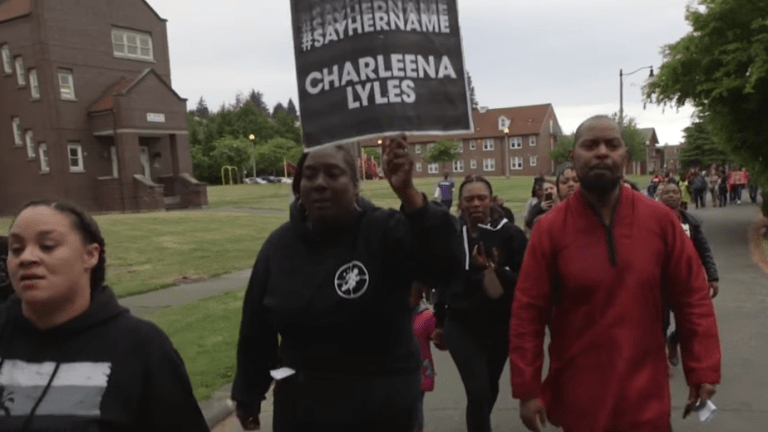 Wrongful Death Suit Filed By Family of Pregnant Woman Killed by Seattle Police Dismissed
A Washington State judge has dismissed a wrongful death suit filed by the family of a pregnant mother who was killed by Seattle police officers.
Charleena Lyles who was survived by four other children, and mental health issues, was gunned down by Seattle officers Steven McNew and Jason Anderson killed.
Lyles, 30, reported a burglary at her Northeast Seattle apartment. Anderson and McNew allege Lyles confronted them at the scene and came after them with a knife before shooting her a total of seven times. She died at the scene.
Judge Julie Spector has dismissed the wrongful death charge against the officers with prejudice. The suit cannot be refiled but may be appealed to a higher court.
The family's suit against the city still stands.
The officer's attorneys argued that they acted in self-defense.
"Ms. Lyles' death is a direct result of her commission of felonies and failure to follow the clear verbal commands of Officers Anderson and McNew to 'get back,'" the attorneys wrote in court papers, per the Times.
They also released a statement following the ruling:
"While this case stems from a tragedy, we are pleased that the Court reached the correct conclusion and recognized that our clients' use of force was reasonable and appropriate under the challenging and rapidly evolving circumstances they faced."
Attorneys for Charleena Lyles' father plan to appeal the decision.